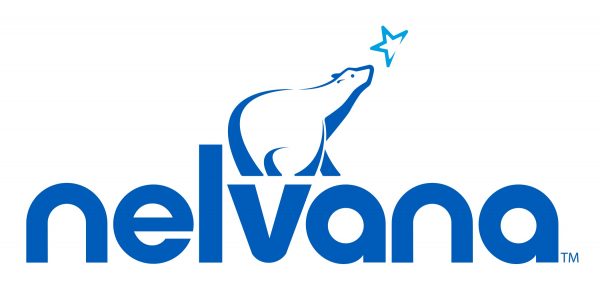 We got this press release a little late, but I thought it would be important to share it. Honestly, I've never been very excited about what happens at Nelvana, but this news is interesting. I firmly believe that the real change in our industry towards creator driven production will only occur in a place that has similar tools to the big companies of the US like Cartoon Network and Nickelodeon. Corus/Nelvana is in the best position to compete on this level, but it's always been my contention that no one in that building actually knows that they have all the pieces right there. Well, this news could indicate that I'm just a self-righteous know-it-all. If Nelvana can align itself within the Corus family properly, taking advantage of its built in relationships with its own family of channels, to truly support strong creative, then it could really stake a strong claim in the international TV community.
Whether Nelvana can dig deep into its cultural roots to rediscover that shred of cowboy risk-taking that launched it is really the question here. We're risk averse. As a country and as an industry. And CORUS  is at the center of that. Nelvana has creative risk-taking in its DNA. It's buried under seasons of Franklin, but it's in there. And risk is something that has to happen if you want to compete creatively in the truly big leagues.
So for now, I'm going to adjust to being genuinely interested in what's going on behind the scenes at Nelvana, for the first time in my career.
"Corus went through a major rebranding after the acquisition of Shaw Media," says Nelvana president Scott Dyer. "And so we designed a new logo that was very reflective of the Corus one. It's more modern, but has that same blue that we've always used. The new logo really symbolizes a little bit of a new approach at Nelvana."
That approach involves a sharpened focus on storytelling and characters. Dyer says Nelvana will step away from the trend of merchandise-based properties and instead work to become a haven for creators. By developing content-driven brands, Dyer says Nelvana will be able to better engage audiences and boost ratings.
"It doesn't mean these properties won't drive merchandise at some point," he says. "But we really think story and character should come first, and merchandise second. We haven't seen a big push in legislation globally, but we can expect that the discomfort with what are essentially 30-minute commercials to continue. Our focus is on making great shows."
In fact, Dyer believes this new focus will lead to even greater success for Nelvana merchandising, adding that good storytelling fuels consumer product success. These opportunities, he says, are more natural and more likely to be viable in the long-term, as Nelvana works to create more evergreen brands like Babar and Franklin.
Additionally, Nelvana will be taking on more third-party brands to ensure the CP group continues to be relevant, as long-term moves are made to focus on creator-driven content.
New team members were recently brought on-board to help Nelvana make the transition. Pam Westman joined as head of Nelvana Enterprises in May, followed by recent hire Athena Georgaklis (head of development) and Antoine Erligmann (head of Nelvana EMEA). Senior financial personnel have also been added to the team, as well as additional producers to strengthen the studio side.
These changes come as Nelvana prepares a number of major shows to hit US broadcast in 2017. Mysticons (Nickelodeon, pictured), Hotel Transylvania: The Series (Disney), Bravest Warriors (from the creator of Adventure Time) and Sesame Workshop's new original series Esme and Roy will also see global distribution moving forward. Additional projects with pre-attached distribution in the US or globally are currently in the works, Dyer says, for both traditional broadcast and OTT platforms.
"We believe that this year we'll probably see twice what we did last year in terms of overall shows, and we'd like to build to a level that is maybe 150 to 175 half-hours each year," he says. "We're also trying to increase our mix of 2D and 3D shows. There's some pretty exciting 3D work coming that I think will really push the envelope for us. We've also done less in Europe and globally recently than I think we will in the future. I think you'll see more co-productions, and you'll see more global reach."