Last updated on December 20, 2016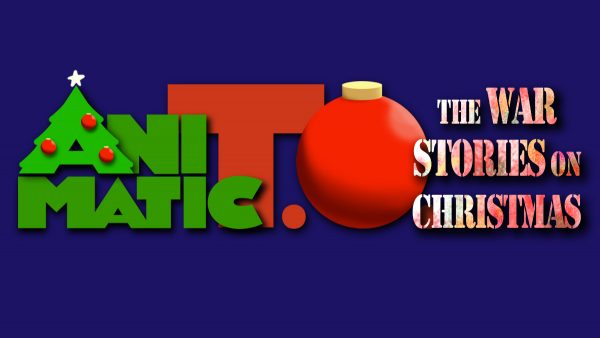 Next week there's an extra special Animatic TO happening. Barry Sanders has invited a group of industry veterans to share their "war stories". It's a tricky one, we've all got stories to tell of jobs that maybe left an emotional mark or two, but we also would like to continue to work in this industry. So join the gang and watch a group of potentially nervous animation types do their best to not burn any bridges, while still getting to the guts of their stories. Who knows, someone might even surface a repressed memory or two.
There's still room for one or two more speakers, if you think you've got the nerve for it. Seriously, if you've got a story to tell, message them via facebook:  https://www.facebook.com/events/1643765289256054/
Here's the details for the event:
For one festive night Toronto's animation community comes together to tell their best "War Stories" about life in the trenches of the industry.
There will be drinks available so come raise a glass, meet a fellow artist and listen to a selection of stories about the craziest f@k$ng things that life in animation has to offer.
$10 at the door (Cheap!)
@ Gamma Space (formerly Bento Miso)
862 Richmond Street West
(east of Strachan on the north side, down the alley)
Doors @ 7pm
Stories Start @ 8:00 pm
And here's the actual event page on facebook: https://www.facebook.com/events/1643765289256054/