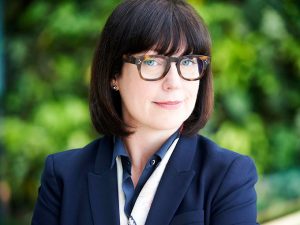 This is a tough one. It happened last week and was shared around a lot, but we should post it too, for good measure. Deirdre Brennan joined CORUS less than a year ago, so her departure is somewhat troubling.
Here's a link to Kidscreen's sharing of the press release.
Deirdre is a world class exec, and came on board with a mandate built on change and providing clear direction for the CORUS channels. It's been a bumpy few years over there, and she was warmly welcomed by the industry. If someone of her caliber can't be happy enough to stick around for more than a year, it leaves a lot of questions about what's going on at CORUS, and just how they're going to position themselves in the future.
Best of luck to everyone.