I think it's lovely.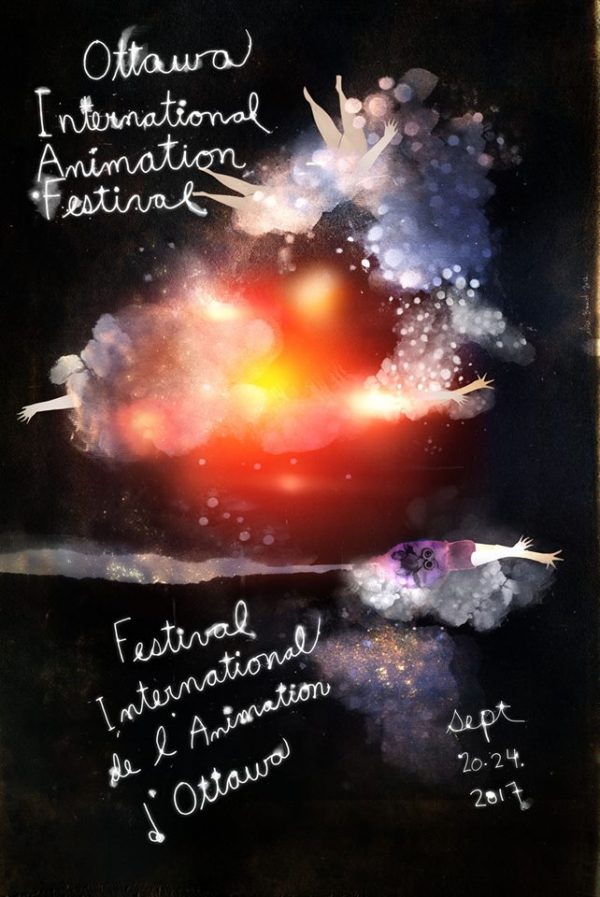 Here's the info provided by Kelly Neal via Facebook:
The 2017 poster is here!
The stunning new poster was created by Montreal-based animator Elise Simard, a film director who has contributed visual signatures and handmade special effects for documentary features and animated shorts. For the past 10 years she has been expanding her body of work through experimental and exploratory filmmaking – her favorite subjects being the ordinary, the sublime, and the imperceptible affairs of our human states.
Elise explains the poster:
"I wanted to create an image about the ecstasy of watching a film you are falling for – the feeling you get the moment you realize you are in for a treat, as you sit back and let your guard down. I wanted to create an image to honor the inspiring weird and beautiful films I see every year at the Ottawa International Animation Festival."