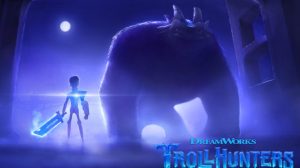 Cinesite Studios is pleased to announce that it has acquired the full service animation facility Nitrogen Studios Canada Inc., based in Vancouver. The studio employs 70 creative and production staff and is known for animating many episodes of the iconic children's show Thomas and Friends, and more recently Seth Rogen's ground breaking R-rated Sausage Party. This is the second acquisition for Cinesite Studios in Vancouver following the July 2015 merger with world-class visual effects studio Image Engine. This latest acquisition adds high-end feature animation to the group's capacity in the city.
Terms of the transaction which closed on March 1st, 2017, were not disclosed.
Antony Hunt, Group CEO of Cinesite Studios Group, said: "As one of the largest independent studio brands producing visual effects and animation, this acquisition delivers to our group the same capacity in Vancouver that we already have in Montreal, both for VFX and feature animation. This allows our customers to invest their production dollars in the two best locations for film making in North America. The opportunity to work with the creative team and crew at Nitrogen allows us to expand our storytelling capabilities, with established creative talent who are ready for new challenges."
Hunt added, "The creative team are experienced and talented; they animated Thomas and Friends, one of the world's leading preschool brands, and are now seeing great success with their recent work on Guillermo del Toro's Trollhunters. We look forward to collaborating with them to serve our customers and of course on our own content."
Over the coming months, the Cinesite board will be working with the Nitrogen senior team to develop a clear strategy to fast-track the Vancouver facility into the Cinesite Studios brand. Nitrogen's animation studio is currently in production on the second series of Dreamworks Trollhunters, which will release later in 2017. Guillermo del Toro created the award-winning American computer-animated television series for Netflix. The studio is also Co-producing Arkie, a CG-animated feature based on Nathan Jurevicius's character cult brand Scarygirl with Passion Pictures Australia, the producers behind the Oscar-winning The Lost Thing. Directed by Luke Jurevicius (Figaro Pho) Arkie is the story of an adopted 12-year-old girl, blind in one eye and with a tentacle-like arm, who lives on an isolated peninsula with her over-protective father Blister, a giant octopus.
Nicole Stinn, Principal at Nitrogen said, "We have known the folks at Cinesite for a long time and have admired what they have achieved over the past few years. When the opportunity presented for us to make our home with them, we knew it was right for all our stakeholders, staff, customers, suppliers and collaborators. We are delighted to be joining the Cinesite family."
The announcement follows the recent news that Cinesite Studios is developing an untitled feature animation Harold Lloyd project in partnership with the Harold Lloyd Estate, in addition to the feature Riverdance, produced by Comic Animations and Ireland's River Productions and Imaginary Friend, produced by Jeremy Renner and Don Handfield's The Combine, with Straight Up Films and Comic Animations.