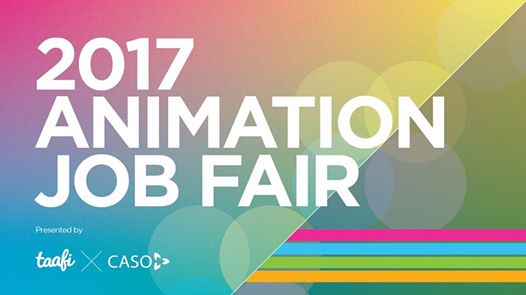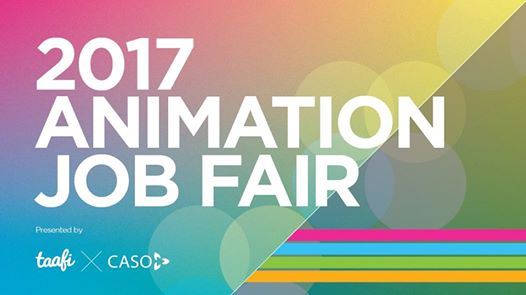 TOMORROW!!!!!! TAAFI did one of these a couple years ago, and it was a madhouse. This time around they've teamed up with CASO and it looks like it's going to be another doozy! So if you're looking for work, just want to connect with people, or even just look around at what the other studios are up to, this is the place to be in Toronto this month.
Here's the link: http://mailchi.mp/070225c9f30c/tdfrkqpzyx?e=9a707e11ba
Here's the blurb:
Get that portfolio and demo reel ready! The 2017 Animation Job Fair is happening Saturday, April 29th at George Brown Waterfront Campus.
This year, we've teamed up with Computer Animation Studios Ontario (CASO) to offer an even bigger one-of-a-kind recruitment fair aimed at connecting top studios with Canada's best animation, visual effects, gaming students, and professionals.
This is a FREE to attend animation recruitment event designed to make jobs happen.
See you there, job seekers!
Here's a list of the studios in attendance:
And there's a couple of panels throughout the day, including a recruiters panel, a panel featuring recent grads and their experiences getting work, and a creators panel focusing on Startoon and the pitching process.
As a personal plug, our Startoon program will actually be taking pitches right there on the spot, so bring your ideas, not just your portfolios!