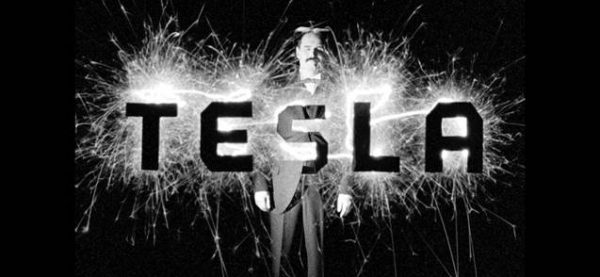 So this is pretty cool.
The Tesla World Light, Matthew Rankin, provided by the National Film Board of Canada
Here's the press release.
Matthew Rankin's THE TESLA WORLD LIGHT (NFB) selected to premiere at the Cannes Film Festival's International Critics' Week
Matthew Rankin's animated filmTHE TESLA WORLD LIGHT, produced at the National Film Board of Canada by Julie Roy, will have its world premiere at the 56th International Critics' Week, a parallel section of the Cannes Film Festival organized by the French Syndicate of Film Critics. Rankin's film will be one of 10 short films competing at the prestigious international event, which takes place May 18 to 26, 2017.
A dazzling cinematic experience designed for the big screen, THE TESLA WORLD LIGHT is set in New York in 1905. Visionary inventor Nikola Tesla makes one last appeal to J.P. Morgan, his onetime benefactor. Inspired by real events, this electrifying short is a spectacular burst of image and sound that draws as much from the tradition of avant-garde cinema as it does from animated documentary. Sound design is by Sacha A. Ratcliffe.
A native of Winnipeg, Manitoba, Montreal-based Rankin studied Quebec history at McGill University and Université Laval before turning to film. His work features a mixture of genres, the use of historical or documentary elements and a referential, lyrical aesthetic. He frequently employs experimental techniques. His most notable works are Cattle Call(co-directed with Mike Maryniuk, 2008), Hydro-Lévesque(2008), Tabula Rasa(2011) and Mynarski Death Plummet (2014). The latter, which took the 2015 "Off-Limits" Award at the Annecy International Animation Film Festival, received support from the NFB French Program's ACIC (Aide au cinéma indépendant – Canada) program. THE TESLA WORLD LIGHTis his second NFB film, following The Radical Expeditions of Walter Boudreau(2015).
"The selection of Matthew Rankin's film for Cannes International Critics' Week crowns an illustrious year for the NFB's French Animation Studio, which began with BlindVayshabeing selected to screen at Berlin and continued with wins of the two most prestigious awards at Annecy—namely, the Cristal (for The Head Vanishes) and the Jury Award (for Blind Vaysha)—not to mention the Grand Prize at the Ottawa International Animation Festival (for I Like Girls) and an Oscar nomination for Blind Vaysha. A big round of applause for the filmmakers and for the entire studio team!"
– Claude Joli-Coeur, Government Film Commissioner and NFB Chairperson
"Producing Matthew Rankin's film was an extremely enriching experience! Matthew is talented, versatile, creative, cultivated, and a team player, and I was greatly impressed with his approach to Nikola Tesla, an important historical figure. He casts the scientist in a whole new light by shooting in 16 mm and employing a range of hand-crafted animation techniques, from pixilation to puppet animation to ink on film—all of it in the NFB's purest auteur-animation tradition."
– Julie Roy, Executive Producer, French Animation Studio, NFB