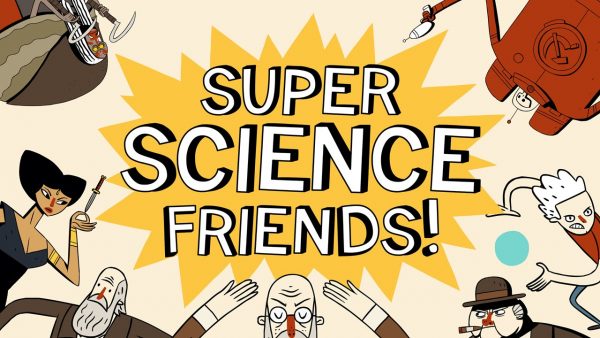 I haven't properly updated the universe about Super Science Friends in a while. And it's an exciting time for Super Science Fans!
The gang at Tinman have been hard at work creating more amazing episodes for us mere mortals. The best thing you could do with your day is to hit this link: http://supersciencefriends.com/
Trust me.
The third episode is up, and not only are they now on Cartoon Hangover, but this episode has the actual voice of real life Super Scientist, Neil deGrasse Tyson!!
Here ya go:
AND!
Super Science Friends was accepted into Annecy!
That's some big deal animation festival news right there!
And if that's not enough, how about some interviews? Here's a long one with Brett and Laurel (41 minutes!)

And here's one you have to read.
These guys are doing great work, and deserve your eyes. Check it out.