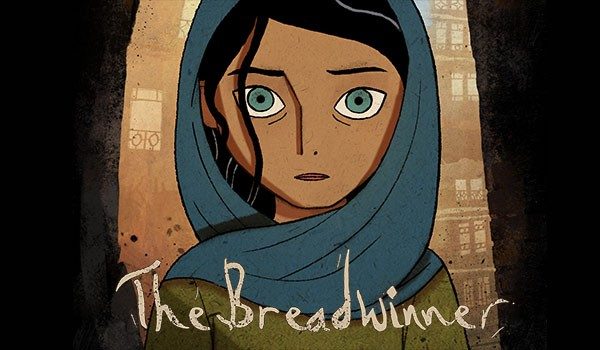 The Breadwinner had its world premiere yesterday at TIFF and the reviews are coming in. Oscar talk is already happening.
This is an important film, for a variety of reasons.
It's the latest from Cartoon Saloon, the studio behind Secret of the Kells and Song of the Sea. Both those movies were nominated for Academy Awards for Best Animated Feature. I see no reason why this won't make it three. That's huge. And there's a conversation to be had about the award itself, and how a film like this should perhaps be eligible for Best Picture as well.
Then there's the content. In a world where women's voices and women's stories are under-represented, this one is both. Things are getting much better in that area, I've seen it with my own eyes over the last couple of years, as my daughters get charged up watching Wonder Woman and Moana. We're getting there. This movie tells an important story in a medium that has reach. I'm excited by that.
And then there's the fact that it exists at all and how it's doing something I envy. I met Nora Twomey a few years ago when the Cartoon Saloon gang passed through Toronto. Andrew Rosen, from Aircraft Pictures, brought them by the studio I was working at. They were checking out potential Canadian partners. They ended up going with Guru Studio, who's having a great string of successes in TV, and have been itching to get into feature.
So here's an unlikely feature, at least, historically so, that's happening because a studio in Ireland has built a name for themselves making unlikely features, and has stacked up critical accolades and modest commercial success. They partner with an unlikely partner, Aircraft Pictures, not traditionally known for animation, but smart people who want to tell good stories and aren't chasing rapid expansion and service gigs. Then they score a big name executive Producer, Angelina Jolie, and the eyes of the world are on it.
It's perfect. How do you score with a 2D feature in today's market? Like this.
I can't wait to see it. I want this to be a success so badly, and I don't see how it can't be. I want us, as Canadians, to tell these kinds of stories. To use our expertise to do more than make kids' shows (I love those too). I want us to grow up, just a pinch. Canada should be the dominant voice in low budget, 2D features. Hopefully this film is a precedent setter, and not a blip.
Ok, here's some reviews.
https://www.screendaily.com/the-breadwinner-toronto-review/5122201.article
http://www.thewrap.com/breadwinner-toronto-review-vibrant-animated-movie-may-force-oscar-attention/
https://www.screendaily.com/the-breadwinner-toronto-review/5122201.article
https://nowtoronto.com/movies/tiff2017/the-breadwinner-review/