December 11, 2017 – Montreal – National Film Board of Canada (NFB)
The National Film Board of Canada (NFB) mourns the passing of Canadian film and animation legend Grant Munro, O.C., who died in Montreal on December 9 at the age of 94.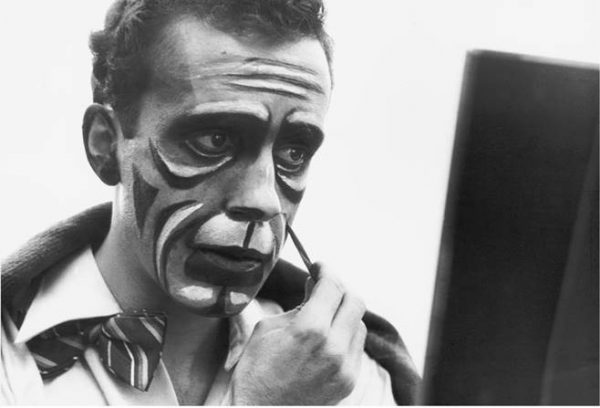 Born in Winnipeg on April 25, 1923, Munro attended the Musgrove School of Art, the Winnipeg School of Art as well as the Ontario College of Art―where his teacher, Group of Seven painter Franklin Carmichael, arranged to have Norman McLaren interview Munro's class for a position at the NFB. Munro was hired, joining a group that included fellow animation pioneers George Dunning and René Jodoin.
"Grant Munro was a Canadian animation legend, whose work has left an indelible mark on Canadian culture and on the global animation world. He was part of the first generation of young animators that Norman McLaren hired, trained and worked with, as the NFB was starting up in the early 1940s. For five decades, Grant worked on films here in addition to being a sculptor, painter and artist—for he was ceaselessly creative. He inspired so many who would follow in his footsteps, at the NFB and beyond, and we are forever in his debt," said Claude Joli-Coeur, NFB Commissioner.
Munro quickly established himself as an animator of paper cut-outs, working on such musical shorts as The Three Blind Mice (1946) with Dunning and another newcomer, Robert Verrall.
Soon afterward, Jodoin and Munro left the NFB for Mexico with hopes of making films and art before returning to Ottawa, where Munro took a job as a filmstrip artist for Crawley Films. By 1951, Munro was back at the NFB, now animating instructional films.
Munro's most iconic role came during this period, when in 1952 he appeared alongside Jean-Paul Ladouceur in McLaren's anti-war pixilation film Neighbours―a film that would garner the NFB its second Academy Award and go on to be recognized by UNESCO in 2009, when it was added to its Memory of the World global heritage collection.
In the late 1950s, Munro departed from the NFB again, this time to do animation in England. By 1961, he was back at the NFB for what would be his longest tenure. He provided animation for Gerald Potterton's Oscar-nominated Stephen Leacock adaptation My Financial Career (1962), and the following year he co-directed and performed in the Oscar-nominated anthology short Christmas Cracker (1963), a collaboration with McLaren, Potterton and Jeff Hale. Munro then went on to co-direct and perform in the musical animated short Canon (1964), working again with McLaren.

Munro made the stop-motion film Toys in 1966 and the anti-smoking comedy Ashes of Doom in 1970, for which he once again played the leading role. He collaborated with McLaren again from 1976 to 1978, on the Animated Motion series, a five-part introduction to basic film animation techniques. He also directed several documentaries for the NFB, including Boo Hoo (1975) and See You in the Funny Papers (1983), about Canadian syndicated cartoonist Lynn Johnston.
Munro retired from the NFB in 1988. In December 2003, the Museum of Modern Art paid tribute to him with Grant Munro Rediscovered, a retrospective of his work. In June 2007, Concordia University awarded Munro an honorary doctorate in recognition of his legacy for generations of filmmakers. He was named an Officer of the Order of Canada in 2008.
Grant Munro was interviewed by Montreal filmmaker Joanne Robertson for the NFB's web documentary Making Movie History: A Portrait in 61 Parts. This interview and a selection of his films are now being featured on NFB.ca.
About the NFB
The NFB is Canada's public producer of award-winning creative documentaries, auteur animation, and groundbreaking interactive stories, installations and participatory experiences. NFB producers are deeply embedded in communities across the country, working with talented artists and creators in production studios from St. John's to Vancouver, on projects that stand out for their excellence in storytelling, their innovation, and their social resonance. NFB productions have won over 5,000 awards, including 18 Canadian Screen Awards, 17 Webbys, 12 Oscars and more than 90 Genies. To access many of these works, visit NFB.ca or download the NFB's apps for mobile devices and connected TV.