press release: Youth Media Alliance Announces New Board Members and Andra Sheffer Scholarship Winner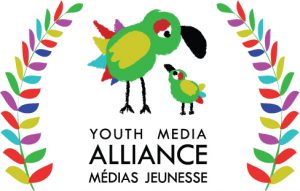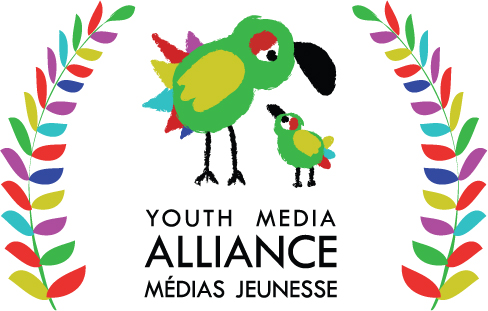 Youth Media Alliance welcomes new board of directors and unveils the YMA Andra Sheffer Scholarship winner
Youth Media Alliance (YMA) is pleased to announce the appointment of three new members to its board of
directors:
Jonathan Finkelstein (President and Executive Producer, Apartment 11 Productions),
Marney Malabar (Director, KidsTV, TVO)
Jennifer Twiner-McCarron (President, Atomic Cartoons).
They take over from Vince Commisso (President & CEO, 9 Story Media Group) and Alexandra Raffé (Vice President, Thunderbird Entertainment) whose terms came to an end. YMA thanks them for their generous contribution to the organization over the past years.
Jonathan Finkelstein
Jonathan Finkelstein serves as President and Executive Producer at Apartment 11 Productions, which he founded in 2000, in Montreal, Canada. He has created and produced more than 300 hours of international award-winning series such as Prank Patrol, one of Canada's first kids' series to be formatted and sold to CBBC and ABC Australia, Mystery Hunters (Discovery Kids, YTV), broadcast worldwide on Discovery, Surprise! It's Edible! Incredible! (CBC), Finding Stuff Out and The Mystery Files (TVOKids), Look
Kool/C'est Wow! (TVOKids, TFO) and Rank the Prank, a UK co-production with BBC (CBBC and Nickelodeon).
Finkelstein began his career in entertainment programming producing a weekly consumer affairs series for teens, Street Cents (CBC). It ran for a total of 17 seasons and won dozens of awards including five Geminis. He also produced, wrote and story edited the hit science and technology series Popular
Mechanics for Kids (Global TV, Hearst). It was syndicated across more than 90% of the U.S. market and was broadcast on Global in Canada.
A Peabody award-winner for Apartment 11's documentary, Braindamadj'd…Take II, Jonathan began his television career in news and current affairs with the Canadian Broadcasting Corporation as a writer, reporter and producer for the local and national services.
Marney Malabar
Marney Malabar is an award-winning kid's media producer who has contributed to making TVOKids the "most trusted" and "most educational" media brand for children among Ontarians (Source: Vision Critical, 2014). As part of the TVO team for more than two decades and four time Gemini Award winner as
well as International Emmy winner, Marney has created excellent children's educational content in an ever-evolving digital space, helping kids to be successful both inside and outside the classroom. In her role as Director, KidsTV, Marney is responsible for overseeing TVOKids' internationally recognized original content, co-productions and acquisitions. In June 2017 Marney was awarded her Masters of Education from the University of Toronto and continues to weave her love of learning and enthusiasm to entertain and engage children into all aspects of every production she collaborates on.
Jennifer Twiner-McCarron
Jennifer Twiner-McCarron joined Atomic Cartoons as the Head of Production in 2011 and supervised all in-house production.  Under Jenn's leadership, the team grew from 30 people to over 200 today. Jennifer lead production on multiple productions including BeatBugs – Netflix's original series for kids featuring the music of the Beatles, the award winning Rocket Monkeys for Teletoon, and the hit series Little Charmers for Spinmaster and Nelvana.
As President of Atomic Cartoons, Jennifer is responsible for Atomic's continued growth, creative excellence and valued collaborations with its partners. Prior to joining Atomic, Jennifer was Vice President of Production for Rainmaker Entertainment in Vancouver. Over the past 15 years, Jennifer has produced or executive produced dozens of animated television series, video game cinematics, and direct to DVD features
including the popular Barbie Princess franchise with Mattel Filmed Entertainment. Jennifer holds a Bachelor of Fine Arts from Carleton University in Ottawa, Ontario, and a degree in film studies from the
Vancouver Film School.  She is an award winning Producer having received an Emmy, an ELAN, and a DTV award, an AACTA, several LEO awards and was voted one of the "Top 25 Women in Animation" by Animation Magazine.
The YMA board of directors consists of the following members:
Co-Chairs
Judith Beauregard, Tobo
J.J. Johnson, Sinking Ship Entertainment
Treasurer
Jonathan Finkelstein, Apartment 11 Productions
Secretary
Michele Paris, Knowledge & BBC Kids
Members
Frank Falcone, Guru Studio
Athena Georgaklis, Nelvana
Laurent Guérin, Groupe Média TFO
Sarah Haasz, Independent
Madeleine Lévesque, Independent and Quebec Animation Alliance
Ira Levy, Breakthrough Entertainment
Marney Malabar, TVO
Marie McCann, Kids' CBC
Peter Moss, PDM Entertainment
Jennifer Twiner-McCarron, Atomic Cartoons
YMA Andra Sheffer Scolarship Winner
The second recipient of the YMA Andra Sheffer Scholarship is Elizabeth Nunan. She's a new student from Centennial College's Children's Media Program in Toronto and is also completing an undergraduate degree in Social Sciences – Specializing in Psychology at University of Ottawa. Elizabeth Nunan is actively researching and living in the world of children's entertainment. She was selected by our jury for the quality of her project currently in development and her strong motivation to a career in the children's media industry. In 2018, she will receive accreditations and a travel grant to attend the Kidscreen Summit in Miami and the Banff World Media Festival. The Scholarship includes mentorship and networking opportunities with YMA members and industry professionals.
About the Youth Media Alliance
Youth Media Alliance (YMA) seeks to enrich the lives of Canadian children and teens by helping improve the quality of the content created for them on all screen-based media. The Alliance pursues its mission of encouraging high-quality content by presenting annual awards of excellence to the best productions targeting young English- and French-speaking Canadians. It offers ongoing training tailored to the special needs of youth production professionals through workshops, seminars, and special events such as the
Children, Youth & Media and Média-Jeunes conferences. Since 2015, the Youth Media Alliance has developed and now offers three scholarships: the YMA Andra Sheffer, the Thérèse-Pinho and the Steven DeNure Scholarships. YMA also conducts original research investigating the impact of screen-based
media on young people. Finally, Youth Media Alliance advocates for the needs of Canada's child and youth media consumers in matters of public policy.