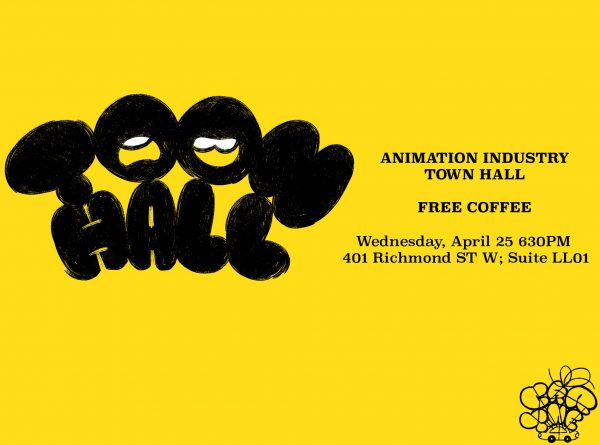 This is coming up soon, and the timing is pretty great. The intention behind it is pure and honest, just a safe place to discuss the realities of the business, the hurdles we face, the issues we'd like to see addressed. No recordings, no streaming, just show up and share.
Here's the event page: https://www.facebook.com/events/179160406209694/
And here's the "about".
A town-hall style forum for people who work in the Toronto animation industry where the coffee is free.
There are so many conversations about the state of our industry happening across this city, conversations around what kind of work is being made, the quality of that work and the treatment of the people making it. This event wants to create a space for those conversations to happen on a larger scale, to bridge the spaces between generations and build community.
This event is free to attend and is being put on as a gesture of good will, with no intent behind it other than to get people talking somewhere other than a bar, with people other than their friends. No strings attached, no hidden agenda, just a friend who wants to get you all together in one place so I can ask what's up.
Accessibility: 401 Richmond is equipped with a ramp at the entrance. The event is being held on the first floor and there are accessible washrooms. Please message us with any comments/concerns.
I encourage everyone to go, regardless of your position in the industry. We need everybody to engage in these dialogues, without fear of judgement or reprisal.
I'm going, you should too.