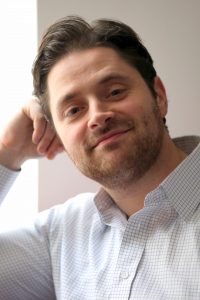 Kidscreen is a publication familiar to most of us in the kids media industry. They run a big conference every year in Miami, and they're pretty much the go-to publication for the business.
And now, they have a new editor! Mike Drach is a well known face in the animation industry, and a fixture of the Toronto animation scene. With stints at March Entertainment and 9Story under his belt, he's well-versed in the ins and outs of the animation industry here in Canada. So add on a background in journalism and we get a combination that puts him in the big chair at Kidscreen.
Personally, I think this is a terrific fit. Mike's a great guy, and I can't wait to see what influence he brings to the publication. (He also takes part in Haiku deathmatches.)
Here's the link to the announcement.
Congrats!