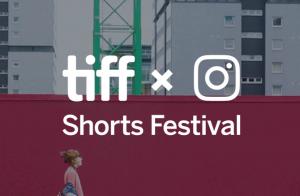 Do you make (tiny) films?
We want to see your miniature masterpieces
TIFF joins forces with Instagram to present the TIFFxInstagram Shorts Festival, a digital shorts competition that invites aspiring and established filmmakers from around the globe to share their original 60-second-or-less short films.
A total of 30 finalists will be selected and highlighted on TIFF's Instagram channel  between July 10 and 18 before the jury selects a winner for the Jury's Choice Award. Last year's jury included Lake Bell, Isabelle Huppert, John C Jay, Karan Johar, Ashton Sanders, and Director X. In addition, a Fan Favourite Award will be presented to the entrant film with the most likes on Instagram.
Submissions open Tuesday, May 29, 2018, and close Monday, June 18 at 11:59pm EST.
Learn more (http://www.tiff.net/shortsfestival)
TIFF is a charitable cultural organization with a mission to transform the way people see the world through film.