Last updated on June 20, 2018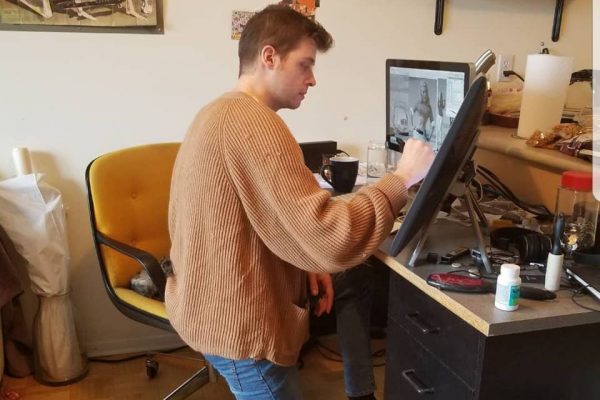 The recent,
tragic passing of Toronto animator Dominic Kardasiewicz
has hit a lot of people in the animation community really hard. Dominic was really loved, and his sudden death is hard to process. Friends and colleagues have organized to pay tribute to Dominic's life in a very simple and natural way, they're going to make art, and they're going to share it. A tribute art book is being organized and we wanted to help spread the word. If any of you out there are reading this and knew Dominic, and you'd like to contribute, please do. If you didn't know him, but are moved to be a part of it, don't hesitate to reach out.
Contact info below.
Thanks.
Hello friends,
As a tribute to Dominic, we wanted to do something that symbolizes our community and speaks to our shared passion. Aside from the therapeutic benefits that we hope everyone will gain from this endeavour, our intention is to collate everyone's contribution and have them printed into a book that we can give Dom's parents and brother.
Therefore, we would like to invite everyone who's interested to create a drawing of/about Dominic in whatever style that speaks to you. 
We will collect these drawings and have them printed into a book that we will share with his family at an appropriate time. 
Please email domartbook@gmail.com if you are interested in participating, and I'll organize the group from there.