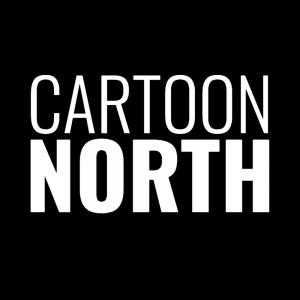 Hi guys.
Things are going to start changing around here pretty soon. We've been hinting at it for a while, but it's time. Part of the reason is that we simply need to be doing more. Also part of the reason is that the tools we're using are getting more complicated. For instance, Facebook just added some new features that make our usual way of sharing posts from the site a tad more complicated. We've had the same couple of steps for years, and now those steps are different. We'll try them out, see how they work, and hopefully it's an improvement. We noticed over the last few weeks that our post reach has dropped quite a bit, so that was probably in preparation of these changes. Now we'll be posting jobs as proper job posts, and there's a lot more to fill out when you do that. We'll see what the impact is.
Also, we need to do a better job.
Canadian Animation Resources will be ten years old in August. That's a long time to be doing this as a hobby. And because it's a hobby, we don't get to do the kind of work on the site we'd like to. It's a largely passive resource, sharing job posts and press releases, and we get to do some occasional actual writing about issues facing the industry. But that's not enough. It's time to become a more active resource.
We're going to be launching a podcast soon, modeled after the one we did over at Startoon. We'll be doing both audio and video versions of it, so you guys can listen to it at work without crashing Flash.
We're going to set up a mailing list for updates, probably not weekly, but often enough that you know what's going on, but not so often that you find it annoying, so please watch this space for details about signing up for that.
We'll continue to post jobs, there's no way that's going away. Don't worry.
And we're going to try to find some new contributors to help us cover more geographical territory. We'll be putting out a call for that soon.
AND.
We're going to create something really ambitious, but we're going to start small. We're going to launch an Indie Fund. As the industry moves further and further away from funding development, funding short films, and funding creative risk, we're going to try to take on the job. It'll probably start with a couple of micro-grants, but the goal is to grow the fund to the point where we can really make stuff.
But we're going to need to pay for it. And to that end, we'll be reaching out to you guys, the animation community, to help us stay afloat, and to help us do better. There will be a patreon set up to hep maintain all this, and we really hope it's well received. We're not great at reaching out for support, but there's just no way to do more with less. And we really feel it's more important than ever to do this. Our industry is changing, and we need to take part in that change and help steer the direction. And by "we", I mean us, the Canadian animation creative community.
I'm going to need your help guys. So I'm going to just ask. Please help us do more, please help us do better.
Keep checking back, Cartoon North is coming soon.
Thanks,
Mike