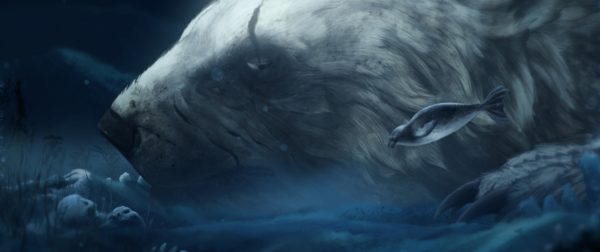 I've got a short list of studios I truly admire, and Montreal's e.d. films is firmly on it. They're a small but growing shop that's run by some really great people, and they do genuinely interesting work that comes from a place of real passion.
At Annecy a week or so ago, they released the teaser for their latest film, Giant Bear. It's beautiful.
CGSociety has a great article that discusses some of the techniques they've used to really push the look of the film, including a mix of 2D and 3D, combined with game engines,  and how they've been mindful in approaching a story so heavy with regional and cultural significance.