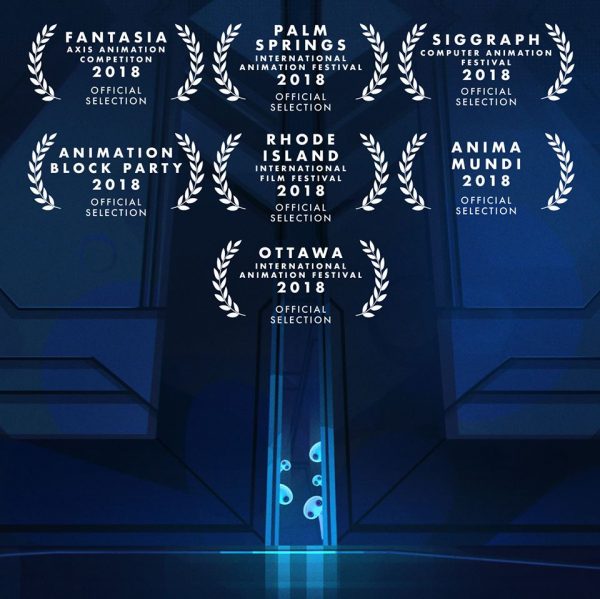 Guru Studio is doing exciting work. Originally a commercial shop, Guru evolved into a TV powerhouse with hits like Justin Time and their work on Spinmaster's Patrol. Recent productions like True and the Rainbow Kingdom and the upcoming Blue look great and really reaffirm their place in the TV market. Last year, Guru worked on the Breadwinner, with Cartoon Saloon and Aircraft Pictures. This was a very significant step into features, and I think it's safe to assume that they've got some serious aspirations in that sector.
Another signal that Guru is trying new things is the success of Space Between Stars, the first release from an internal short film program that Guru recently unveiled. Created and directed by Sam Bradley, one of my favourite talented humans, this thing looks awesome. Here's the trailer.

SPACE BETWEEN STARS ★ TRAILER from space between stars on Vimeo.
From the Guru Facebook page:
We're thrilled to announce that Space Between Stars has officially been accepted into a number of world-renowned film festivals, including Ottawa International Animation Festival (OIAF) and SIGGRAPH Conferences Computer Animation Festival. The film will have its North American and Canadian premieres this weekend at Animation Block Party and Fantasia International Film Festival in Montreal.
Two years ago we launched a short film program to support internal talent creating their own original film. We're so proud of the many talented artists at Guru who helped bring Space Between Stars to life.
Go see this. Guru is doing really interesting work, support it.