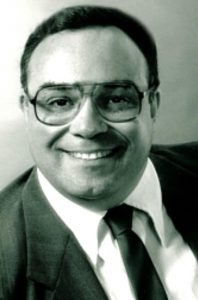 It's hard to write about Peter Adamakos.
He passed away last week. That's the news. Here's the obituary that ran in the Ottawa Citizen.
Peter Adamakos June 21, 1946 – August 16, 2018
Peter passed away in Ottawa after a lengthy illness. He amazingly defied medical predictions and survived in relative comfort well beyond his best before date. Peter was the son of Spero and Pauline (Dovolos). Brother to Elaine Paice (Don). Uncle to Aaron (Tracey), Alison and Graham and crazy Great Uncle to Carmen, Connor and Capri. Peter spent his life passionately in the Animation industry leaving behind so many long time friends, students, colleagues and special people that he mentored and held in his heart throughout his life. At Peter's request, there will be a private family service. Donations can be made to the Canadian Kidney Foundation or the Ottawa School of Art where he taught for many years. Elaine will be happy to hear from you at epaice@rogers.com.
"Peter Spent his life passionately in the Animation industry".
That's an understatement.
I didn't know Peter well. We met on numerous occasions, sometimes at events, a couple times at his house in Ottawa that functioned as his studio as well. He always wanted to talk about cartoons. About his cartoons, other people's cartoons, he just loved it all so much. And he earned his place in our community, a thousand times over. Disada Productions, Peter's studio, was founded in the seventies in Montreal. It was part of a crazy and influential time in Canadian animation, what some have come to call our Golden Age. He produced animation when none of our current structures existed, and he survived. Careers started with Peter. There was always some recent grad toiling away at his place on some odd little project. You never knew what it was going to be. The guy was basically retired when I met him, but just running an animation studio out of his dining room. He never quit.
His collection of animation and film memorabilia is legendary. There were attempts over the years to find a home for it. At one point he was going to donate it to Algonquin College. I think he was always afraid no one would care about as much as he did. He was probably right.
I respected Peter. It would be easy to write him off as a chatty old guy. The world is full of them. And make no mistake, he was that. But he was so much more. His knowledge of animation history was tremendous. And his stories were just as often his own, he traveled in amazing circles. He wasn't just some old cartoon nerd.
I'm glad I took the time to listen.
It's cheesy, but Peter is exactly the kind of guy you want to imagine crossing over to a classic afterlife and getting to hang out with his animation heroes. He'd be a kid again, listening and sharing stories forever.
Rest in Peace, sir.
m