Jackie Chan to produce and voice in ONCE UPON A ZODIAC
Toonbox Entertainment and GAMA Entertainment announced that Jackie Chan has been tapped as an Executive Producer and cast to voice in their upcoming production, ONCE UPON A ZODIAC. The film is currently in production.
Galen Walker, producer said: "We are proud to have Jackie Chan part of this film as an executive producer. We are captivated by Jackie Chan's talent and the leadership that he brings to our animated film."
ONCE UPON A ZODIAC,  In a mystical, wondrous world populated with the animals of the Zodiac, a group of not-yet-friends are brought together by fate. The strength of the Tiger champion and the brains of the Rat genius are nothing compared to the street smarts and courage of a plucky orphaned Dragon.  This unlikely trio set out to find missing parents, solve a growing mystery, and help the Grand Council conquer chaos and distrust to usher their world – and ours – into a bright new future.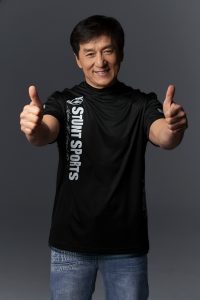 Sook Yhun, associate producer added: "Having worked closely with Jackie Chan, we believe he brings just the perfect touch of voice talent to ONCE UPON A ZODIAC."
Known for his work on international hits like the RUSH HOUR franchise, Jackie Chan is a recognized veteran in animation. He notably voiced Mr. Feng in THE NUT JOB 2: NUTTY BY NATURE. He has been featured in all the KUNG FU PANDA franchise. As well, he voiced in the Chinese editions of the Walt Disney Animation Studios production, MULAN, and in his own animated hit series, "JACKIE CHAN ADVENTURES."
ONCE UPON A ZODIAC is an animated feature production by Toonbox Entertainment and GAMA Entertainment with Galen Walker and Hong Kim producing and Jackie Chan as an executive producer.
ABOUT TOONBOX ENTERTAINMENT:
Established in 2008, ToonBox Entertainment produces global, award-winning quality family entertainment content seen in theatres and in home entertainment. With the national and international theatrical success of The Nut Job with Open Road Films and The Weinstein Co., ToonBox Entertainment is an industry leading creator and producer of visually dynamic animated television shows and films for family audiences worldwide. ToonBox Entertainment collaborates with international partners to produce and distribute content, and most notably works with various production studios in Hollywood. In a team of highly skilled and leading talent within cutting-edge facilities, ToonBox Entertainment has released top Hollywood-quality productions such as The Nut Job (2014), Bolts and Blip (2010), The Beet Party (2012), Spark (2017), and The Nut Job 2 (2017).
Twitter: twitter.com/toonboxent
Facebook: facebook.com/toonboxent
Instagram: instagram.com/toonboxentertainment
ABOUT GAMA ENTERTAINMENT:
Walker is the owner of GAMA Entertainment Inc., a studio producing animation content. The studio has multiple projects in development and pre-production and has established global co-production partners.  Walker produced TMNT in 2007, distributed by Warner Bros. and The Weinstein Co. The film grossed over $98M.  In 2014, Walker produced the new live-action reboot of TEENAGE MUTANT NINJA TURTLES with Michael Bay, distributed by Paramount Pictures. The film grossed over $485M at the worldwide box office and was the 3rd largest selling DVD of 2014, selling 4.8 million units in the US. The sequel, TEENAGE MUTANT NINJA TURTLES: OUT OF THE SHADOWS was released as a tent-pole release in June 2016. Paramount anticipates a 3rd film from this massive franchise.