Here's this year's poster for the Ottawa International Animation Festival.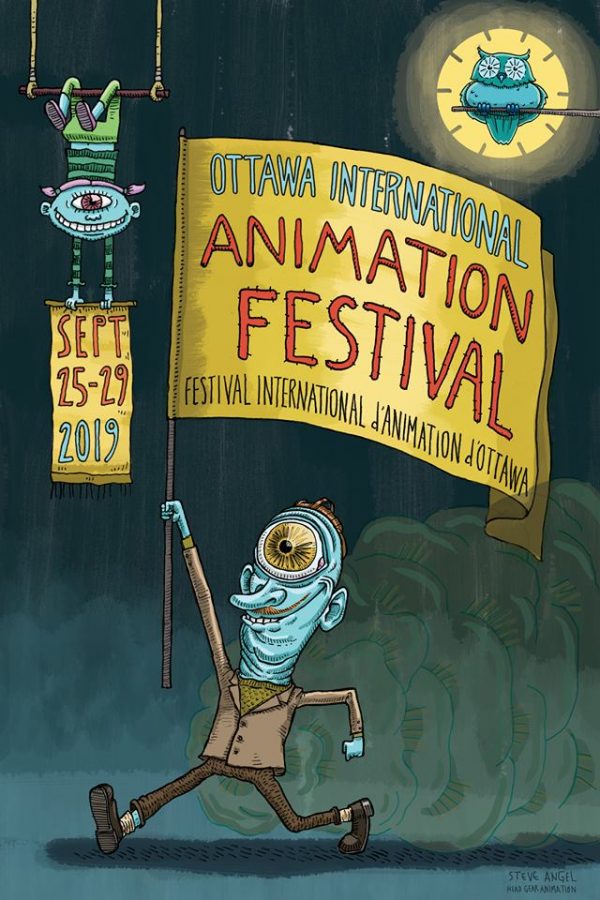 This year's artist is Steve Angel, one of the the founding partners of Toronto's Head Gear Animation. He's a fan of pencil's and Biz Markie.
According to Chris Robinson, the Ottawa Festival's Artistic Director, they "went for a minimal look this year after last year's scrumptious sensory feast from Bruce Bickford."
There you go.