Last updated on June 22, 2020
We were already booming. Talent is in high demand as animation production in Canada is at heights we've never seen before. Studios are recruiting more aggressively than ever and opening up facilities all over the country to access more crew. Then Covid happened.
It was a little scary at first as studios struggled to shift their pipelines over to work-from-home. After a few bumps, we adjusted.
Our live-action cousins haven't had it so good. With social distancing in effect, live-action production is at a standstill, with no real end in sight. Theatres are closed and the industry is shifting, looking for new, sustainable delivery models. Trolls 2 surprised everybody and raked in more box office in 3 weeks of on demand than Trolls 1 did in 5 months of theatrical distribution.
Fox just announced next fall's schedule leaning heavily into animation with no new live action production on the agenda.
Now back to us.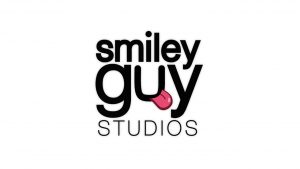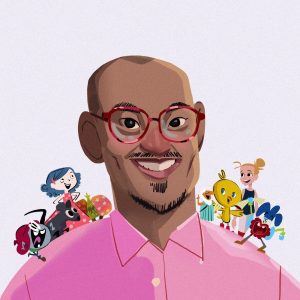 Smiley Guy Studios in Toronto, the people behind Corner Gas Animated, got the call. One Day at a Time, the critically acclaimed American sitcom, was only half way through shooting their latest season when things shut down, and now they were looking to animation to help them stay in production and deliver another episode. Smiley Guy's expertise in adult animation made them a logical fit, and, despite a six week schedule, they said yes. Toronto-based director Mathias Horhager was tapped to lead the team and pull together his all star storyboarders for the task, each and every one of them juggling multiple jobs simultaneously. Mathias himself works full time at Brown Bag Films as an episodic director on Blue's Clues. As a by-product of working remotely and being able to juggle his schedule more than usual, Brown Bag was able to share Mathias for this unique opportunity. Their next call was to Ottawa's Big Jump Entertainment, who've done episodes of F is For Family, and a few other similar shows. Pooling their work-from-home resources, the two studios are pulling it off.
In this particular case, it shouldn't happen, but it is. The tight turnaround is daunting, but, having worked with Smiley Guy on and off over the years, I can say with confidence that pulling of the impossible is right in their sweet spot.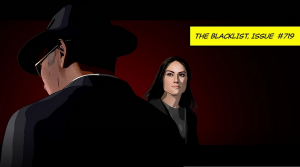 This isn't the only example of live-action going animated to maintain commitments during the pandemic. The NBC thriller, the Blacklist, starring James Spader, is producing a partially animated finale to wrap up their season.
Frankly, as I understand it, the only reason we're not seeing more of this right now is because studios have had to say no. We're already maxed out and most studios aren't in a position to pivot and react as quickly as Smiley Guy and might not be as willing to share the work with a second studio the way they're working with Big Jump.
Here's another great aspect to this story. We're not the only ones talking about it. Mainstream media is all over it. And they're talking to the studios directly. It's great to see Guru's Frank Falcone and Smiley's Jonas Diamond front and center.
CBC's coverage of the animation industry during COVID.
Variety's coverage of One Day at a Time.
Ottawa coverage here, courtesy of the Ottawa Business Journal.