Different schools take different approaches to their gradfilms. Sheridan has each student do an individual thesis film, for example. At Seneca, where they keep their student intake to a smaller group, they break into teams and make group films.
And here they are!
We're All Gonna Die! Directed by Tali Lawrence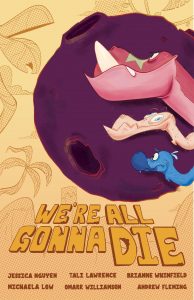 Things are heating up on the playground! Danger is near, and one anxious little velociraptor has taken up an impossible task- convincing the local idiots of their impending doom.
Next up is Breaker Point, directed by Samantha VanRootselar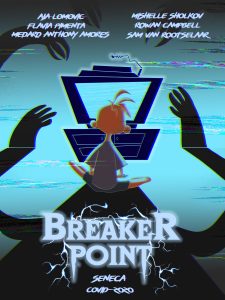 Jamie's always been a huge horror fan despite their young age. However, as they explore the depths of their house during a power outage, the horrors in their mind might prove to be a lot more than they're ready to handle.
And finally, the Hotline, directed by Christina Taratufolo.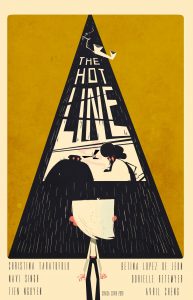 Trapped working a dead-end job, Erika fears there is no light at the end of the tunnel, until her environment puts her metal fragility to the test.
Great films all, and a testament to both the grads and the program. Well done everybody.