Last updated on November 17, 2021
Hi gang! It's another online event from our pals at the Toronto Animation Arts Festival International, this time around it's the industry conference, and they've got a great lineup for all you delightful humans. This Thursday, Friday and Saturday, all from the comfort of your own butt.
TAAFI INDUSTRY 2021 is 3-days of cutting-edge, awe-inspiring animation industry talks by the coolest folks we could trick into talking. We've got cartoon creators, divine directors, passionate producers and awesome artists of all sorts!
Catch it all live, Toronto time (ET) or come back and watch what you missed for three months after. We're utilizing both our online portal for watching and our Discord Hub for interacting with fellow attendees.
Plan on joining us each day for a selection of epic curated treats, and stick around after to rub elbows with fellow attendees and a slew of super nice speakers.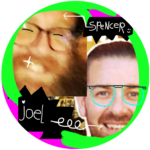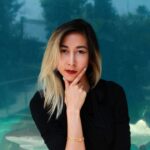 That's what they have to say about it. I can say that TAAFI did a great job of pivoting to online events during the pandemic, and the Discord server is really well utilized. Joel MacKenzie and Spencer Moreland run a Drink & Draw on there that's a blast.
The lineup is terrific, with speakers like Jorge R Guitierrez (Maya and the Three), Megan Nicole Dong (Centaurworld) and legendary animator James Baxter!
Check out the schedule over here, and get yourself signed up, you owe to yourself.