As the future of Twitter grows more uncertain, the animation, illustration and comics community are trying to figure out what's next. As of this writing, there appear to be two favourites vying for the title of "Next Twitter", Mastodon and Hive.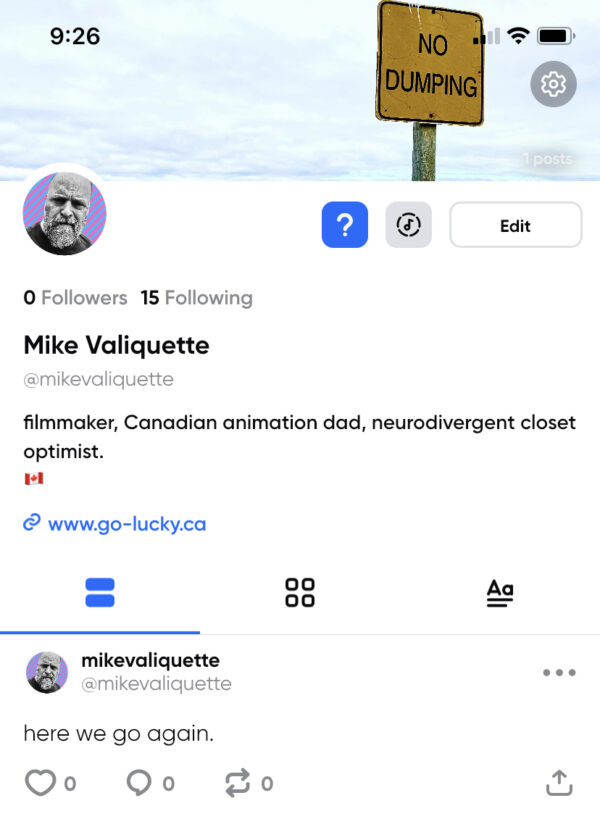 I haven't tried Mastodon yet. A lot of folks seem to be dealing with slow or buggy service, and it sounds like it leans pretty far into Discord territory with a variety of servers.
As of this morning, I'm on Hive. The big drawback there, for a lot of people, is the lack of a desktop version. It's all app for now. I'm liking it. A friend described it as 75% Twitter and 25% Instagram, with the added bonus of being able to edit your posts. It's also owned by two people, who launched it a few years back. There doesn't seem to be any sinister agenda there, yet. It's chugging a little, as it looks like it really took off today. There's tons of comic book people on there, moving almost en masse as a whole community. Fans will follow.
If anyone wants to connect with me there, you can look me up @mikevaliquette. I'll see about securing the username for Cartoon North next.
Connect with me there and let me know what you think. (right now it's calm and lovely, not sure if that will last though)