The Toronto Animation Arts Festival International (TAAFI) will host a special screening of Red Iron Road on Saturday February 18th. Audiences will take a harrowing trip down 200 years of European horror fiction as four episodes of the hotly anticipated animated anthology are screened in a special program entitled the Red Iron Road Retrospective.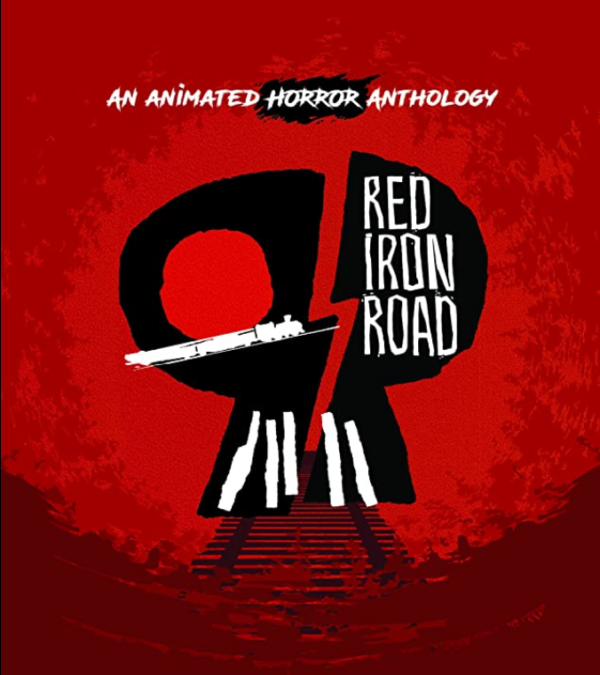 Episodes of Red Iron Road have been electrifying film festival audiences around the world while racking up numerous awards and laurels. This exclusive event will be one of the last opportunities for animation and horror fans to see these episodes on the big screen in advance of the series' wider release later this year. The TAAFI screening will be attended by the series' producers, directors and voice cast. A Q&A with the creative teams will be held after the screenings.

Created by Aljosha Klimov and Iouri Stepanov, Red Iron Road showcases 12 directors chilling visions of 12 authors' terrifying tales. Stepanov and his studio Lakeside Animation have co-produced the series with Studio Metrafilms. A wider theatrical and streaming platform release is planned for later this year.

"Lakeside is thrilled to give Toronto animation fans a sneak peak of our new series," said Stepanov, "We are immensely proud of the series and all the hard work all the directors and creative teams have put into it. Audiences will never forget their journey along the Red Iron Road."

The special screening will take place:
Saturday Feb 18, 2023
7:30 – 9:00pm
Hot Docs Ted Rogers Cinema
506 Bloor Street West

Details and ticket sales available here:
https://www.taafi.com/festival/2023/blocks/red-iron-road-(retrospective)/
The program includes the episodes:
The Ratcatcher's Daughter – Directed by Adam Jeffcoat & Jim Bryson, of Studio NX (Canada)
The Undertaker – Directed by Sergei Kibus, of Nukufilm (Estonia)
The Forest King – Directed by Lubomir Arsov (Canada)
VRDLK: Family of Vurdulak – Directed by Sam Chou of Look Mom! Productions (Canada)

Filmmakers in attendance will hold a Q&A after the screening:
Sam Chou (Director of VRDLK: Family of Vurdulak),
Jim Bryson (Co-Director of The Ratcatcher's Daughter),
Matthew Lyon (Creative Producer of the series),
Courtney Wolfson (Producer of the series)

Key voice cast also anticipated in attendance will including Kevin Hanchard (Orphan Black, Hudson & Rex, Rogue), Dan Beirne (Ginny & Georgia, Workin' Moms), Gwynne Phillips (Templeton Philharmonic, Globies), Lawrence Bayne (Unsettled, Nikita, World of Quest, 6Teen), and others.

Red Iron Road had its World Premiere at Fantasia Film Festival in Montreal in July. Since then episodes have screened at 31 festivals around the world earning nine awards and an additional five nominations, to date. Selected festival screenings include:
-Screamfest LA,
-FilmQuest,
-Toronto After Dark,
-Blood in the Snow, New York City Horror Film Festival,
-Tokyo Anime Award Festival, and
-Crystal Palace Film Festival in London, and the
-Phoenix International Horror & Sci-Fi Film Festival,
-and several others.