Last updated on October 6, 2023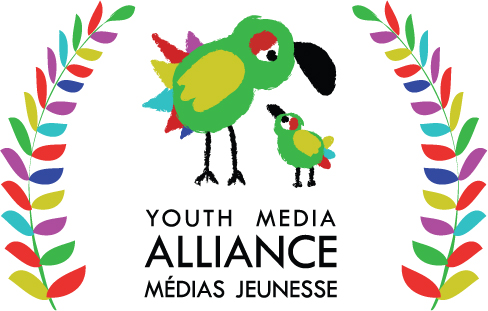 Pretty cool if you're looking for some help setting up an internship. Here's the info:
YMA STEVEN DENURE CHILDREN'S CONTENT INTERNSHIP
The YMA is launching the Steven DeNure Children's Content Internship to encourage and support YMA members to offer students or emerging producers an immersive paid work experience, in English or in French, with a production company or broadcaster working in children's content.
The goal is to support the development of well-rounded members of the industry by placing emerging talent with established production companies, studios or broadcasters who can offer hands-on skills development in content strategy, development, writing, production, or marketing of children's content.
The YMA is committed to achieving greater diversity in the children's content industry and encourages applications that support interns from equity-seeking groups, including Indigenous, Black, People or Colour, neurodiverse, LGBTQIA+, and persons with disabilities.
FUNDING AVAILABLE
The YMA will provide $4,500 for a 12-week internship, to be matched by the mentor company. (Interns receive $9,000 over 12 weeks @ 40 hours per week, at a rate of $750/week.)
In addition, should it be determined that travel as part of the internship would be in the best interests of the intern, the YMA may, at its discretion, also provide financial assistance to the mentor company to cover travel and/or registration expenses for the intern.
SPOTS AVAILABLE
One or two mentor companies will be selected annually for this financial support for the next 3-4 years while funds remain available.
A call for applications will be issued annually in the spring with a May 15 application deadline for each year.
ELIGIBILITY OF MENTOR COMPANY
· Must be members of the YMA, including Canadian broadcasters, production companies and studios.
· Must be based in Canada
· Must contribute a minimum of $4,500 to match funding from the YMA
· The mentor company is responsible for finding an intern and submitting an application to the YMA.
· A mentor company applicant cannot be an employer or family member of the intern who they are proposing in their application.
ELIGIBILITY OF INTERNS
· Must be a Canadian citizen or permanent resident of Canada
· Must be legally entitled to work according to the relevant provincial/territorial legislation and regulations.
· Must be a student or recent graduate of an accredited Canadian post-secondary educational institution.
· Cannot be an employee or family member of the mentor company.
DEADLINE
Mentor companies must submit an Application Form by May15.
SELECTION
A YMA Committee will evaluate the applications on their overall merit and select the mentor company(ies) offering the best opportunity to enhance an intern's skills and provide a potential entry point into the industry.
While balancing regional and representational considerations, selection factors may include, but are not limited to:
· Clear objectives and skills development goals
· Strength of the proposed Work Plan (job description, diversity of training, mentor supervision)
· Intern's education, professional goals, work or volunteer experience
· Commitment to the children's content industry
The Committee's decisions will be final. Given the limited funds, some deserving applications may not be successful.
APPLICATION PROCESS
Mentor companies must submit no later than May 15, 2023 5.p.m., the following:
Application form
Proposal work Plan
Intern CV
Applications are now open until May 15 on the YMA intranet portal: https://intranet.ymamj.org/
COMPLETION REPORT
Interns must submit a 2-page report about their experience upon conclusion of the internship.