Comix: Dan Helle's Apricot-7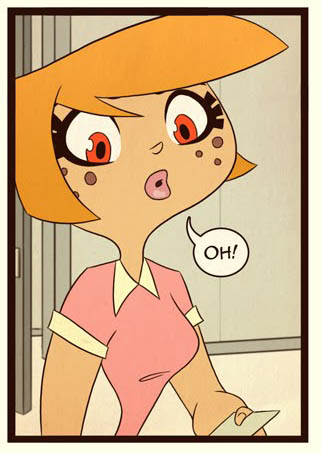 Looks like we may have a new comic to follow.  East coast animator, Dan Helle is commiting to a bi-weekly strip called Apricot-7.  If you're familiar with Dan's work, it comes as no surprise that it's about a pretty girl, and I'm assuming she'll be kicking some ass.
Go here and see for yourself. But you should probably scroll down and start at page 1.
m