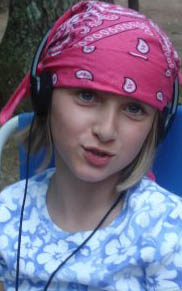 We're introducing a new feature here at Canadian Animation Resources, along with a new contributor, Rohan Connolly. For the purposes of full disclosure, Rohan is my daughter, so this is nepotism at its finest. Rohan also watches a lot of movies and knows a thing or two about animation. She's a regular attendee at the Ottawa International Animation Festival, puts up with all my cartoon chatter on a regular basis, and even made her first piece of animation this past fall at an NFB workshop.
Rohan's been working hard to learn how to deliver comprehensive movie reviews, and today we're going to present you with her first. It's for Santa Buddies, which is primarily live action, but does have a strong VFX component, so that's good enough for me.
Here you go!
The plot: First we see Santa Clause and Santa Paws walking with a lantern to an ice cave with a giant icicle in the ice cave.
The only animation was how they make the mouths of the dogs move.
It was a good movie.
Dogs and Christmas, I can't stop thinking about that. And the movie was about that too.
I would recommend it to everyone who loves puppies, but mostly kids that are at least seven years old, or eight or nine. Some young kids might not understand the true meaning of Christmas, and to find out, they should just watch the movie and listen carefully and here is the true meaning of Christmas: treat other the way you want to be treated, it's not just about getting presents, it's about giving and having respect in your heart.
Thanks Ro. We just watched Roger Rabbit this weekend, so I'm hoping she'll get to that one next.