Seeing as I don't get TVTropolis, I asked our friend Cameron Archer, of URBMN, to review the premiere of Tooned!  I reported this thing was going into production back on the old blog many moons ago.  Here's how the Breakthrough site described the show then: Stay Tooned is a live-action factual entertainment series about the world of television animation. It takes viewers back to revisit the Saturday morning animated programs that helped define our popular culture. Each episode will be an entertaining, comical mix of interviews with experts, celebrities and fans, alongside cartoon clips and behind-the-scenes footage. The series celebrates how 'toons shaped and reflected our culture — then and now. One tweaking of the title and the addition of an animated host, and we now have Tooned!  Let's see what Cameron thought of it.
TV Review:
Tooned! 1.1 – "Babes & Vixens"
Mike Valiquette asked me to review Tooned! (Breakthrough Films and Television,2010) for Canadian Animation Resources.  Followers of Canadian television might remember TVtropolis announcing a show called Stay Tooned! in January 2009.  The show is finally on the air, plopped onto the schedules in classic Canwest fashion.
Tooned! is basic light documentary with animated wraparounds.  If you've
seen a TVtropolis documentary series, you know the format: a few recurring segments, some before-the-break trivia, interviews and a fixation on American pop culture.  Tooned! continues those traditions, though the show is better than usual for TVtropolis.
Howard (voice of Jamie Watson) has apparently floated around the fringes of cartoon stardom for decades.  A cartoon character host should be a good gimmick, but Howard isn't funny.  Watson's not a bad voiceover artist, but he's not being used to the best of his ability.  He's in "Talk Radio for Guys" mode for most of "Babes & Vixens."
Most of the money has gone into clearing Filmation, Hanna-Barbera and MGM clips –Josie and the Pussycats, The Flintstones, Rocky and His
Friends, Tex Avery's "Red Hot Riding Hood."  Tooned! even clears clips
from the later Pebbles and Bamm-Bamm cartoons, including a clip from I Yabba-Dabba Do! (1993.)
The clips used for "Babes & Vixens" vary wildly.  The Jay Ward clips suffer most, as some of them look like they've been poached from YouTube.  If Breakthrough Films and Television can clear Rocky & Bullwinkle (Classic Media is thanked in the closing credits), why go with substandard video elements?  It makes Tooned! look hurriedly put together.
The interviews are a mixed bag.  What does Carla Collins, of all people,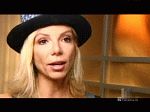 have to do with animation?  There's no reason for her to be interviewed for Tooned! Even Vivica A. Fox's interview makes more sense, as she occasionally does voiceovers.
Tooned! is at its best interviewing the people actually in the animation business.  Jerry Beck, Jamal Igle, Don Hahn, Tom Kenny, Leonard Maltin and Carolyn Lawrence are given screen time.  Beck and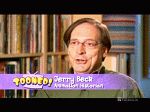 Maltin give Tooned! at least a shred of credibility.
Tooned!'s saving grace is in the subjects it covers for "Babes & Vixens."
June Foray, Betty Boop, Red Hot Riding Hood and Pebbles are given segments.  Underdog's Polly Purebred is given mention, as well as the Valerie from Josie and the Pussycats.
The show actually knows its subject matter, enough that Betty Boop is mentioned as a former dog.  Good research should be a given, but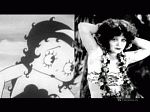 TVtropolis shows sometimes reach stratosphere-high levels of
inaccuracy.
Tooned! is decent for what it is – cheap documentary filler.  It wins
points for covering classic animation subjects and interviewing the right people.  Tooned! isn't a great show, yet it's not dead  between the eyes.
I hope Tooned! improves in following weeks.  My gut tells me it won't, but
at least Tooned! is convincing people to check out Tex Avery.  That's a
damn sight better than Carla Collins pretending she's too cool for Malibu.
Thanks Cameron.  Did anyone else catch it?
(here's a regurgitated press release for the show via Media in Canada)