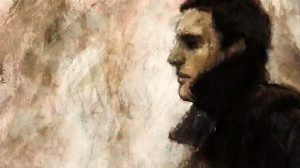 I'm overdue in posting this, but here's the trailer to Theodore Ushev's the Lipsett Diaries.

The latest film from award-winning animator Theodore Ushev (Drux Flux) depicts the maelstrom of anguish that tormented Arthur Lipsett, a famed Canadian experimental filmmaker who died at the age of 49. His descent into depression and madness is explored through a series of images as well as sounds taken from Lipsett's own work.
The film has been selected at Annecy, Zagreb and Melbourne so far.  It's not everyone's cup of tea, but I find Ushev's work inspiring.  It should also be noted that the film was scripted by Chris Robinson, the Artistic Director of the Ottawa International Animation Festival.  This is the first time Chris has participated in the making of a film.  From what I can see, he should be very proud.