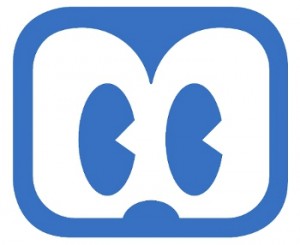 Tomorrow is May 8th, and it will officially be one year since Canadian Animation Resources migrated from a bunch of hacked together Blogspot pages to it's current home, right here.  I've had an amazing year running this site.  It's what I love doing, and I owe all of you a huge thank you for the privilege.  This website has grown remarkably in the year it's been up, and is quickly becoming everything I could have hoped for it.  We've brought on new contributors, slowly added a few new features, and you guys are really taking part.  Thank you all for reading, for commenting, for engaging in the conversation that this site is all about.  Thank you for taking part in our community, and taking advantage of this resource to do so.
Thank you to everyone who has taken an active role in supporting and promoting Canadian Animation Resources.  Thanks to Barry Sanders, Tamu Townsend, Kelly Neal, Azarin So, Jerrett Zaroski, Lance Lefort, Kate Dickson, Craig Young, Nick Cross, Gene Fowler, Jen Noseworthy, Mike Magnan, Troy Little, Robbie Anderson, Mark Cappello, Ron Doucet, Warren Leonhardt, Cameron Archer, Justin Daniel Murphy, Darren Rawlings, Brent Smith, Dave Fortier, Dulcie Clark, Dominic von Riedemann, Kevin Deevey, Mark Mayerson, Athena Georgaklis, our sponsors: Starz Animation and Pixar Canada, Derek and Neil and everybody over at Algonquin College, and I guess a thank you should go to my daughter Rohan, who puts up with daddy spending a lot of time on his computer and still doesn't really understand what I do for a living.
I'd also like to thank everyone who stepped up this week in our funding drive.  Thanks to Sue Marsden, Craig Young, Daniel Theriault, Ginny Milling, Barry Sanders, Little Animation, Ben Valiquette, Bryce Hallett, Mike Magnan and our anonymous donors.  We've got 510 dollars on the board at IndieGoGo so far, and it looks like there will be some funds coming from other sources as well, including a new corporate sponsor yesterday, so that will also be added to the tally.  This funding drive will really determine what happens next here at Canadian Animation Resources, so I'm truly grateful for the support.
I love getting to do this, and I couldn't be more thankful that it's appreciated.
So, fingers crossed and another year ahead.  Best of luck to us all!
m