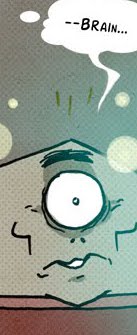 Here's Darren Rawling's latest installment to his Rex Bunyan strip.  Apologies to Rawls for posting a day late.  I was in Toronto for my brother's wedding over the weekend, and I'm slowly getting back up to speed.
I want to take a quick second and comment on this strip.
I really dig it.
It's got just the right balance of quietly funny, and clear direction that I look forward to it each week.  The art is spot on, not overworked, economical enough that Darren can produce it weekly, but still has plenty of charm and great analogue feel, while clearly peppered with some schmancy digital FX.
Props to Rawls for putting this thing out regularly and keeping it fun.  I hope you guys are enjoying it too.
m