comix: The Anthology Project Vol. Two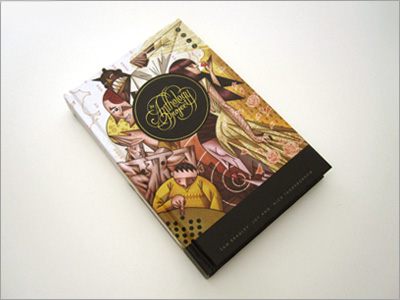 It's been available for a couple of months now, and Vol. One is really fun (and Eisner-nominated!), and if you're into creator-owned comics done by local animation-related talent, this is a handsome addition to your collection. I'm going to have to add a copy to mine now that the Canada Post strike is over.
The Anthology Project is – hopefully – an ongoing series of comics self-published works by Canadian and American artist from the fields of animation, gaming, concept art & illustration.
A complete lists of artists involved you can find on the official site. Looks great! There's also a pretty rad process page to check out. If that's not enough, there's even a podcast interview with a couple of the artists involved over at the newest addition to animation podcasts, Guys With Pencils (which you should be listening to, especially if you're an experienced pro looking to hire new artists – remember what it's like?)