comix: Angora Napkin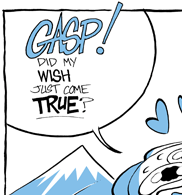 It's been a while since I posted a link, but Troy Little is still posting pages to his Eisner Award-nominated Angora Napkin graphic novel over at the Angora Napkin blog.  If you're looking for a fun read, go check it out.
He's all the way up to page 62!