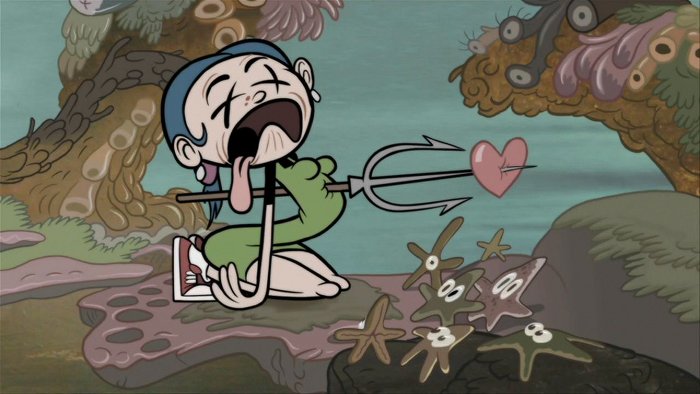 Troy Little and Nick Cross just posted a Director's Commentary of the Angora Napkin cartoon they produced as part of the Teletoon Pilot Project a few years ago.  It's pretty much my favourite cartoon ever, but I'm biased.
It's a fun commentary, and you can really hear how much they enjoyed making it.
The show was originally conceived millions of years ago, when the two were first starting out at Dynomight Cartoons in Ottawa.  Due to some conflicts with producers, Nick and Troy shelved it.  So it almost never happened.  Years later, Troy was dusting it off to do a graphic novel (which went on to be nominated for an Eisner Award) and was approached by another producer who was looking for something to pitch to Teletoon for the pilot project.  From what Troy told me, he felt they kinda snuck in the back door.  The episodes they went with were based on some of the very first Angora Napkin stories the pair had written and drawn over a decade earlier, and they assembled a top notch crew or cartoonists to help them out with the animation.  The pilot ran a few times on Teletoon, did really well in the online voting, and that was it.
I know it's been pitched around.  But it seems unlikely, at this time, that we're going to see more of Angora Napkin on TV.  But Troy's got a new graphic novel coming out soon, and there are rumours of a few other Angora Napkin scraps that may be coming your way.
Enjoy!