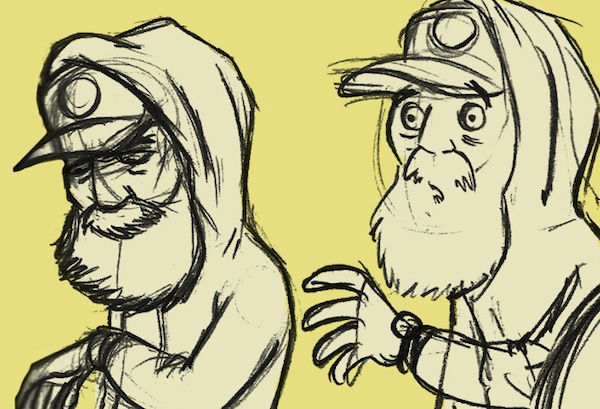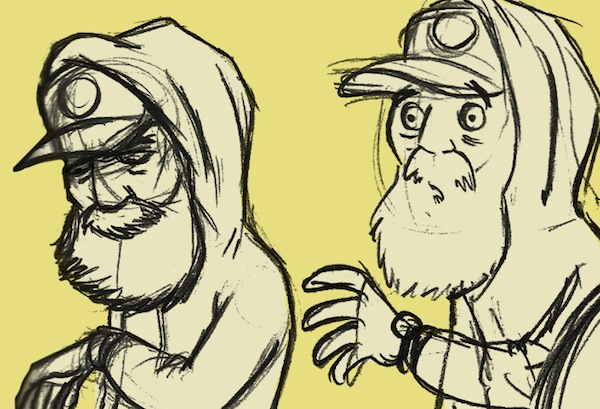 One of the best things about going to events like the Ottawa festival is little gems like this. I bumped into a pal of my, Ian Jeans. Ian teaches at Algonquin, and has been a fixture in the Ottawa animation scene for as long as I can remember. My first exposure to him was the gig posters he used to do for local bands back in the mid-90s.
His bio reads like this:
Ian has been involved in animation  for over 25 years. He is based out of Ottawa, ON and has worked on a bunch of TV stuff including Beavis and Butthead, Mission Hill, Ed, Edd and Eddy, and way more than he can remember. Ian also paints, with a few solo and group shows to his credit.

For the past several years, Ian's been teaching traditional animation at a local college.
While we were chatting, he mentioned a short video he had made, just for kicks. When I got back to Toronto, I convinced him to send me the link. And frankly, this little nugget is pure gold.
Here's what Ian had to say about it:
I wanted to pay tribute to rock and roll musician/producer Ian Blurton. He's been a major part of the Canadian rock scene forever, without hype or corporate support. This video took 8 or 9 days to make, using a mixture of pencil/paper and Flash. I kept the style "bare bones" because I like that sketchbook look, and I didn't have a lot of time to spend on a full colour project.
8 or 9 days!!!!!

Enjoy.

blurton animated from Ian Jeans on Vimeo.