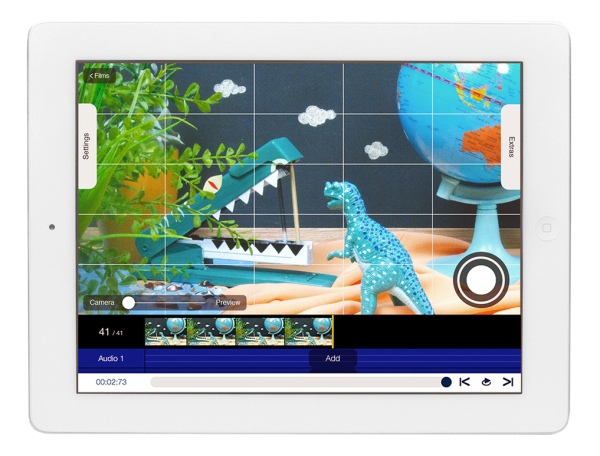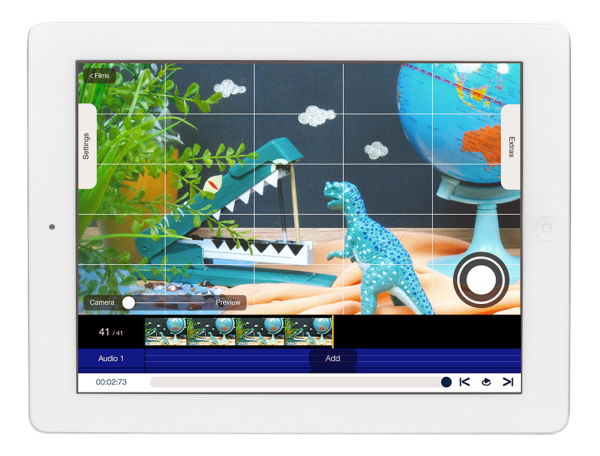 The NFB has relaunched their stop-motion app, and I'm dying to try it out.
NFB StopMo Studio – Navigation from National Film Board of Canada on Vimeo.
Animator Patrick Bouchard made this with it:
NFB StopMo Studio – No Disturbing Gramps by Patrick Bouchard from National Film Board of Canada on Vimeo.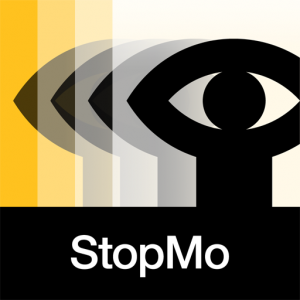 Here's the press release: The National Film Board of Canada's acclaimed stop-motion animation application for iPad is launching today, redesigned and better than ever, as StopMo Studio. Originally released as Pix Stop in December 2011, the NFB's StopMo Studio now offers casual and experienced users alike a richer and easier creative experience as they animate their films using frame-by-frame stop-motion.
StopMo Studio now includes more than 20 functionalities. Intuitive commands, a novice-friendly interface and contextual help make it easy to use the app and to gradually explore all the possibilities it offers. This updated app boasts new features in both visual and audio editing, as well as the option of sharing with friends.
The NFB's StopMo Studio is available for the iPad 2, optimized for iOS7. For a limited time, people can buy it at the special launch price of just $0.99.
New creativity
Even though StopMo Studio is the most professional stop-motion application available on the market, its creators were focused on a simple tool that is easy for non-professionals to use. Designers Mivil Deschenes and Jean-Sebastien Beaulieu worked with acclaimed animation filmmaker Patrick Bouchard (Bydlo, Subservience), who offered expert advice on how to give users powerful new creative tools. Bouchard also utilized StopMo Studio to create a new short animated film that is launching on the NFB's Vimeom and YouTube channels, along with a how-to video about making full use of StopMo Studio's features. Inspired by a technique used in professional animation studios, StopMo Studio now allows users to overlay frame images to ensure the movement is as fluid as possible. Another StopMo Studio innovation is the ability to import outside images into the app. Other improvements include automatic time-lapse photography, digital drawing, title cards and sound effects, as well as the ability to share films with family and friends via Vimeo, YouTube, Facebook or e-mail.
The NFB and stop-motion animation
For more than half a century, the NFB has produced inventive stop-motion films that leave a lasting impression on the public imagination. NFB animation founder and cinema pioneer Norman McLaren was a master of the stop-motion pixilation technique, creating such classic works as the Oscar-winning Neighbours (1952) and A Chairy Tale (1957), co-directed and starring Claude Jutra. Co Hoedeman's The Sand Castle  (1977) was another Oscar-winning stop-motion short. More recent examples of NFB leadership in stop-motion include Jutra Award winner The Brainwashers (2002), by Patrick Bouchard, and the Genie Award-winning and Oscar-nominated Madame Tutli-Putli (2007), by Maciek Szczerbowski and Chris Lavis.
About the NFB
The National Film Board of Canada (NFB) is one of the world's leading digital content hubs, creating groundbreaking interactive documentaries and animation, mobile content, installations and participatory experiences. The NFB has created over 13,000 productions and won over 5,000 awards, including 4 Canadian Screen Awards, 7 Webbys and 12 Oscars. To access acclaimed NFB content, visit NFB.ca or download its apps for smartphones, tablets and connected TV.