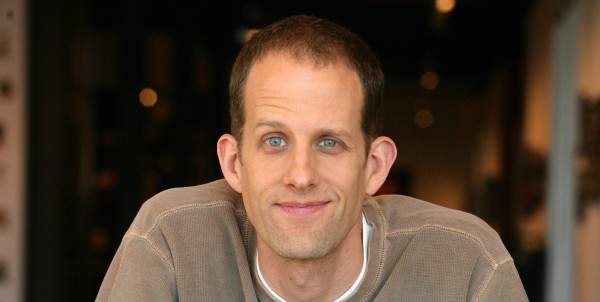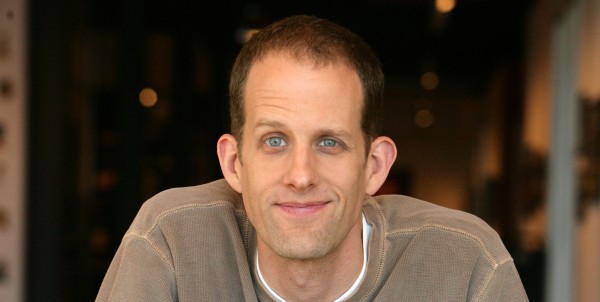 Pixar Animation Studios' Academy Award-winning director joins Richard Crouse for a special onstage conversationToronto – TIFF welcomes Pete Docter, Academy Award®-winning director and Vice President, Creative at Pixar Animation Studios, for a special on stage conversation on March 23 at 7 p.m. where he'll discuss his extraordinary past projects — including Up, Monsters, Inc., WALL•E and Toy Story. Host Richard Crouse and Docter will also discuss the director's new film Disney•Pixar's Inside Out, featuring an all star cast of Amy Poehler, Phyllis Smith, Lewis Black, Mindy Kaling, Bill Hader, Diane Lane and Kyle MacLachlan.
Following the In Conversation With… appearance, TIFF presents a screening of Up, introduced by Docter and producer Jonas Rivera. Tickets for these two events go on sale on March 4 for TIFF Members and March 11 for public.
Starting at Pixar in 1990 as the studio's third animator, Docter collaborated with John Lasseter and Andrew Stanton in developing the story and characters for Toy Story, Pixar's first full-length animated feature film, for which he also was supervising animator. He served as a storyboard artist on A Bug's Life, and wrote initial story treatments for both Toy Story 2 and WALL•E. Aside from directing his two films, Up and Monsters, Inc., Docter also executive produced Brave and Monsters University. Upon joining Pixar, he animated and directed several commercials, and has been nominated for six Academy Awards including Best Animated Feature-winner Up and nominee Monsters, Inc., and Best Original Screenplay for Up and WALL•E.
Docter's interest in animation began at the age of eight when he created his first flipbook. He studied character animation at California Institute of the Arts where he produced a variety of short films one of which won a Student Academy Award. Those films have since been shown in animation festivals around the world, and are featured on the Pixar Short Films Collection Volume 2.
For ticket information visit tiff.net. TIFF prefers Visa.
Social Media:
@TIFF_NET
About TIFF
TIFF is a charitable cultural organization whose mission is to transform the way people see the world through film. An international leader in film culture, TIFF projects include the annual Toronto International Film Festival in September; TIFF Bell Lightbox, which features five cinemas, major exhibitions, and learning and entertainment facilities; and innovative national distribution program Film Circuit. The organization generates an annual economic impact of $189 million CAD. TIFF Bell Lightbox is generously supported by contributors including Founding Sponsor Bell, the Province of Ontario, the Government of Canada, the City of Toronto, the Reitman family (Ivan Reitman, Agi Mandel and Susan Michaels), The Daniels Corporation and RBC. For more information, visit tiff.net.
TIFF is generously supported by Lead Sponsor Bell, Major Sponsors RBC, L'Oréal Paris and Visa, and Major Supporters the Government of Canada, the Government of Ontario, and the City of Toronto.