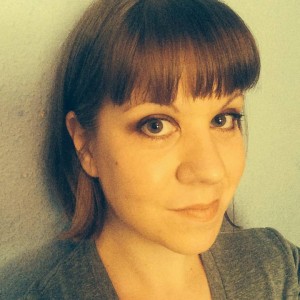 I just moved to Halifax, Nova Scotia from Dublin, Ireland on 17th February 2015.
I had no intention of coming to Canada as a temporary thing, a fleeting "Let's have a lark in the Great White North and come home afterwards." I came to Canada to build a life here and immigrate. I initially had planned to move to Toronto. I had my plane ticket bought and everything. To be truthful I was giving up on my childhood dream of being an animator. I was tired of the uncertainty, the temporary short-lived contracts and all the stress that went with it. I was moving to Toronto to work a regular job, study sitcom script writing and take improv classes at Second City. But when such a prestigious studio as Copernicus offered me work in Halifax, in a province that I was told was hungry for young skilled foreign workers I knew I couldn't turn down the opportunity and this is where I was destined to go. I gave my childhood dream one last push and I was so happy that I did.
I have lived abroad before and I was overwhelmed by the welcoming I received from the people of Nova Scotia. I didn't experience one smidgen of intolerance. Instead I was greeted with a plethora of handshakes and helping hands most of the time accompanied by the likes of, "Welcome to Canada." "Sorry about the weather!" "Thank you so much for choosing us as your new home!" I have felt nothing but warmth and hospitality since I arrived and that's just from strangers! I can't even begin to tell you how wonderful my co workers at Copernicus have been with helping me settle in.
I love my job and I love living in Nova Scotia. I had so hoped that I could build a life for myself here, working at my childhood dream job and settle down. I was really just beginning to have a sense of safety that everything was going on the right track and now it feels as though the rug has been pulled out from under me. As someone who grew up watching and admiring animation produced in Canada in the late 1980's and early 1990's it really is an honour for me to be part of the Canadian film industry. I want to continue being part of it here in Nova Scotia.
Unlike provinces like Ontario and British Columbia that have a surplus of Canadian animators, Nova Scotia is a province where young, foreign animators like myself have the opportunity to come and work, achieve permanent residency and build lives for ourselves. I'm just beginning to not only feel at home, but feel a sense of Canadian pride and I really don't want to have to go anywhere.
Diana Whalen #FightNotFlight #FacesofFilmNS #NSfilmtaxcredit #NSFilmJobs