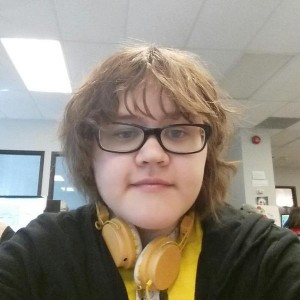 Hi – my name is MK Harris! I'm 25 years old, and I just moved to Halifax in January to be a Key Poser at Copernicus Studios, in Halifax.
I graduated from Sheridan College in Oakville around this time last year, but when I got the offer to work at Copernicus, I jumped at the chance. My mum's side of the family is from Nova Scotia so I grew up hearing stories about how beautiful the province is and how friendly the people were – and none of them were exaggerated. Everyone here is so incredibly friendly and thoughtful, and my coworkers at Copernicus are hard-working, dedicated, and a joy to work with.
Halifax is a place I would love to stay to live and work in, but these budget cuts mean that I will likely be unable to stay and will have to go
wherever the work is, despite how much I'd love to remain here. Since January there have been over 15 new hires at Copernicus alone from out of province, the States, and even Europe! We've all chosen to make Halifax our home, so please support us in our fight!
#NSFilmJobs #FacesofFilmNS #NSFilmTaxCredit