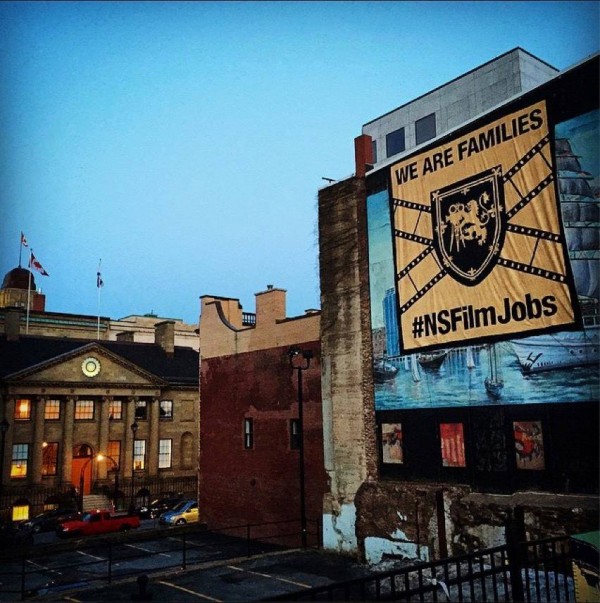 Word's just getting out that a deal may have been struck between the province of Nova Scotia and the film industry.
CBC has coverage, and I'm pulling quotes from Marc Almon (Chairman of Screen Nova Scotia) and Scott Simpson (VP of Screen Nova Scotia) from here: http://www.cbc.ca/news/canada/nova-scotia/nova-scotia-film-tax-credit-deal-struck-between-province-industry-1.3045946
Here's what Marc had to say as he emerged from talks with representatives from the province:
"Today there's been a general consensus and agreement on basically a new system for what is now an incentive for filming here in Nova Scotia and film production."
"There's still a lot of details to be worked out, but basically the system will be moving to a Nova Scotia all-spend model that we feel will allow for many projects to remain competitive with other jurisdictions in the country."
According to Simpson: "It keeps us in business."
"On budget day, we were not in business. Today, we feel we are. We will be able to maintain the industry to a certain extent to go forward with a number of productions, to attract other productions."
Simpson did indicate that there are still concerns, "There's a lot of elements to it and some we endorse and some we don't. There are some concerns and as we've said before, our industry is diverse."
The last little bit of the article does indicate that animation is getting some specific treatment, and they there will be talks on Friday specifically with the animation sector.
So don't uncross those fingers yet.