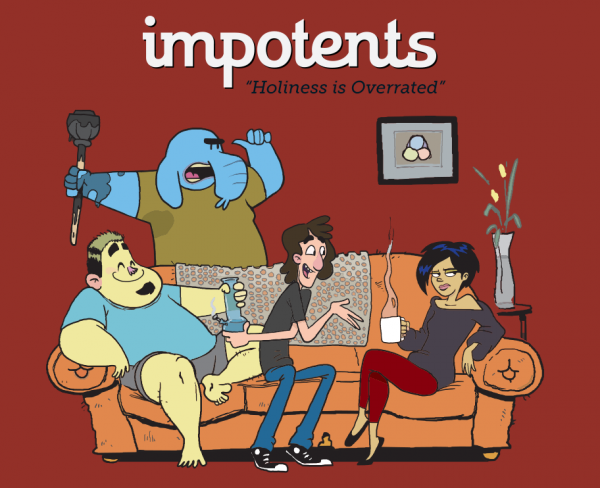 UPDATE: 8 days to go, and only about 3500 bucks left to  get these guys to the gate. Clearly they've got momentum in their campaign, clearly it's being well-received by those who check it out. By crowd-funding standards, this one's a good bet. Let's spread the word some more and support home-grown, creator-owned cartoons!
There's another fun-looking cartoon heading down the crowdfunding route: The Impotents, from Vancouver-based animation boutique, Smoking Doors. Jeff Cooper and Grahaeme Cowie have been working on this for a while. I've had bits and pieces of conversations with them and they really believe in the project. Plus, the animation looks great. As a small shop, they've faced the same roadblocks that so many do trying to pitch adult themed shows here in Canada, so they've decided to go ahead and produce a web series.
Check out the video here:

They're about halfway to their goal, with 15 days to go. I just got behind it, so I'm chucking it out to you readers to show your support too. I know crowdfunding is a very debated model, but I really think this is what it's best at. I can attest to the fact that these guys really believe in their idea. They've looked at crowdfunding seriously, and have considered the responsibilities built into a campaign. All the ingredients are here for a successful campaign and a solid and funny webseries.
Best of luck!