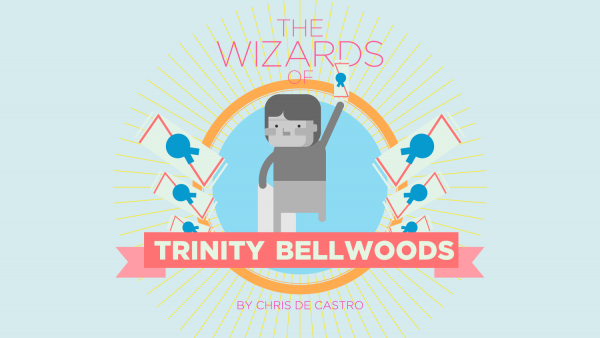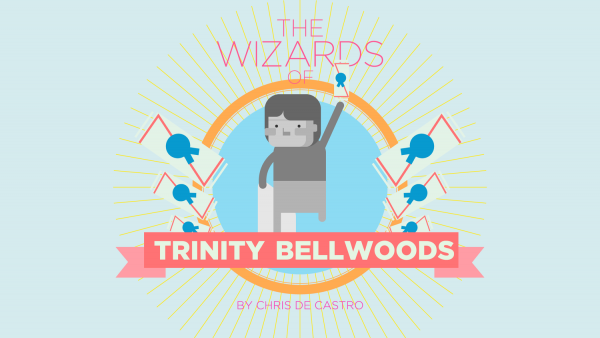 I try to be fairly upfront on here when it comes to personal bias. Just search Nick Cross on here and that should be fairly clear. So when I share this latest Kickstarter for Chris de Castro's new game Wizards of Trinity Bellwoods, I really should mention that I live 1 city block away from the titular park. This hits home.
Chris describes himself as a designer/animator with a decade-long career in visual effects, film, animation & installation. In the summer of 2014 he entered a game incubator held by the Hand Eye Society and fell in love with game development. He is now exploring indie game development, focusing on games based on reality and personal narratives.
Which brings us to Wizards of Trinity Bellwoods.  I'm just going to lift the description right from the press kit.
In Toronto, Canada there is a park called Trinity Bellwoods that during the summer months is filled with drinking hipsters. Over the years a growing group of can collectors have worked the park and have become an integral part of park life. They are affectionately nicknamed the "Wizards" with their collection bags and occasionally carrying a wand they magically make the can disappear. 
In The Wizards of Trinity Bellwoods you play as one of the wizards waiting for hipsters to finish their drinks, collect the cans and sell them using the money to improve your home. That will unlock more people and activities in the park following the gentrification curve of the park from 2003 to present. Plans are to have Toronto made music of that era unlock as well creating a cultural history of downtown Toronto. Other wizards will unlock and you can discover the lives of this subculture in the city. The first will be about the immigrant story, most of the wizards are elderly Asians that live with their families. Part of this will reflect the personal life of the creator, Chris de Castro, being the first born generation from an immigrant Filipino family.
The first demo was built with Game Maker during The Hand Eye Society's Artsy Game Incubator in the summer of 2014. It was demoed at TAAFI 2014 and was well received, enough to go decide to develop a complete game in Unity. The 2nd demo was brought to GDC 2015 and the 3rd version was played at TCAF 2015.