Aaron Long is back with a whole new cartoon show! The creator of Fester Fish has just launched what he's describing as his next independent webseries, Sublo and Tangy Mustard.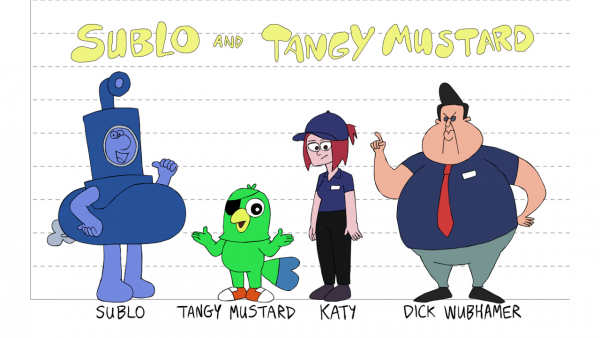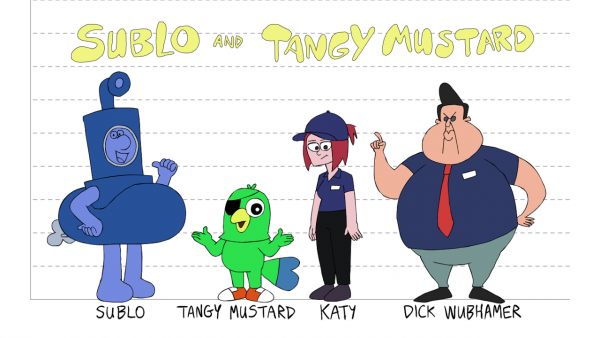 From Aaron's Tumblr:
Here's Episode 1 of Sublo and Tangy Mustard, my new cartoon! It stars Ryan Long, Kevin Doan, Heather Mazhar and myself, with James Bowman and Emily Steinwall as supporting characters.
In this episode Sublo and Tangy Mustard start their job as costumed street mascots for a sub sandwich shop, and get in trouble with their insane boss Dick Wubhamer. There will be more episodes on the way, so I hope you like it! I had a lot of fun making it!
I can't wait to see more. At the risk of sounding like "that guy", I think this new short shows real development in Aaron's work. Sure, it's still a silly cartoon, and the broad character are there, but there's greater consistency in the overall product, there's stronger storytelling, and there are more sophisticated relationships at work than in his previous work on Fester. Don't get me wrong, I'm a Fester fan, but I'm also an Aaron Long fan, and if this is an indication of his learning curve as a storyteller, I can't wait for more.