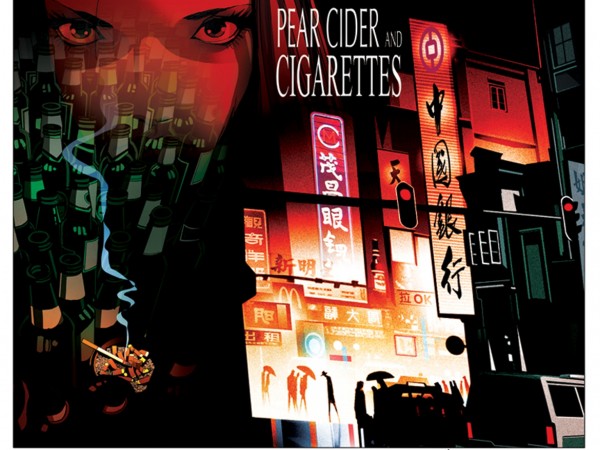 In crowdfunding news, Robert Valley has launched a campaign to complete his long-in-progress film Pear Cider and Cigarettes. It's based on a true story, one he's told in graphic novel format before, and this is the inevitable final version. Robert's a Canadian animation rockstar who's best known for his work on Gorillaz, Wonder Woman shorts for DC Nation, and as the character designer for TRON Uprising. His work is stunning.
He's got a month to raise 45 thousand bucks. Her's the link: https://www.kickstarter.com/projects/395550245/pear-cider-and-cigarettes-the-animated-movie
Cartoon Brew ran an interview with Robert about the film here: http://www.cartoonbrew.com/shorts/rob-valley-talks-epic-new-film-pear-cider-cigarettes-exclusive-trailer-premiere-131590.html
Here's an interview with Robert on animation insider from 2014: http://www.animationinsider.com/2014/05/robert-valley/
And here's his bio:
ROBERT VALLEY – DIRECTOR AND ARTIST Hailing from Vancouver, Canada, Rob graduated from the Emily Carr College and moved straight into storyboarding the Aeon Flux TV series with Peter Chung and juggling commercials for brands such as Nike, Coke, Sony etc. Then followed Gorillaz videos with Jamie Hewlett and Pete Candeland, the Beatles Rock Band cinematic, his own Massive Swerve graphic novel series, a series of Wonder Woman animated shorts for DC Nation and an Annie Award as lead character designer and storyboard artist on Tron:Uprising. Pear Cider & Cigarettes is Rob's first short film.