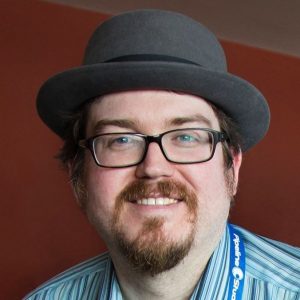 Reposted with permission from Brent Smith. Brent had been a whirlwind lately at animation events here in Toronto, and we were able to persuade him to share some of his thoughts with us. Here's his report (you can also read it directly on his blog):
TAAFI poster (art by Nneka Myers / TAAFI)
I just got back from 4 days at TAAFI 2016, the Toronto Animated Arts Festival International event. I came in with two purposes: to make connections for job leads and to learn as much as I could. Based on my half-filled sketchbook of notes and the page of studios to follow-up with, I'd say I didn't do too badly.
I'd like to share my experience with you:
Animation History is best experienced firsthand.
Books are great and I'm thrilled to have a shelf full of great resources about my favourite animated productions. Documentaries and interviews on Youtube are a great addition to my broader animation education, but there is just something about hearing it from the horse's mouth:
From Willie Ito, Tony Benedict and Jerry Eisenberg who came up through early Disney and Warner brothers working under recognizable names we younger animators worshipped: their boom of production at Hanna-Barbera and learning about the depth of talent that allowed them to streamline the production process in order to finish an episode of TV a week.
Tony Benedict & Willie Ito (Photo Credit: Darcy MacQuarrie / TAAFI)
From Audu Paden: the culture around the Animaniacs show, how he was involved in turning two intriguing children's doll properties into very different shows (Ever After High and Monster High) and how more recent productions get pitched.
Audu Paden (Photo Credit: Grayden Laing / Canadian Animation Blog)
From the creative team at Tinman Creative who launched a very successful Kickstarter campaign to produce the meant-for YouTube "Super Science Friends": the show's origins, the process of refining the story, the experience of coming to the public, and the whys and hows of maintaining a presence on Youtube.
(Photo Credit: Super Science Friends / Tinman Creative)
These stories inspire us to new possibilities for our artistic medium and encourage us to keep pushing ahead when we are feeling like we are farther behind than we'd like, and they can inform our processes so that we can become better at what we do.
Never be afraid to ask for what you want.
Michel Gagne gave several talks over the course of the festival. From his first trip to California to show his student film to Don Bluth who was "too busy" to see him, to putting the composer's name in the credits of his film before contacting them, to completing the visual effects for the deleted scene from the re-release of Iron Giant ahead of the studio working on the primary animation, to asking a partner on a project to drop his day job to focus on the development of his game, Insanely Twisted Shadow Planet.
You can't get a yes if you don't ask, and Michel has had a lot of yeses in his career!
Michel Gagne (Photo Credit: Grayden Laing / Canadian Animation Blog)
Connect with people who love animation as much as you do.
One of the best things about this kind of event is the friendships that come from casual conversations started in the line-up for a talk, as well as hanging out at the big networking party where it's just as easy to bump into studio heads as students who are keen enough about their future profession to get out to every opportunity. I learned that being honest with where you are at in your career (myself, a recent grad on the job hunt) may lead to connections that you might not have come across by yourself. And, if you care for more than an autograph, a lot of the speakers and animation vets are actually interested in learning a little about you.
Star animators are a lot more interesting than the films they worked on.
Eric Goldberg has worked on a lot of incredible movies and was responsible for a few of my favourite characters. That alone makes it worth coming to get a glimpse of him. He's a perpetual student – still going back as far as the classics of the golden age of animation in order to find an appropriate reference or process. He's also keen to push the boundaries of tech (he loves to use the appropriate tech for the project, not going strictly 2D or 3D, but mixes). Best of all, his passion for animation is infectious and he's much more generous with his knowledge than we have any right to expect.
Eric Goldberg (Photo Credit: Grayden Laing / Canadian Animation Blog)
Our speaker from Inside/Out turned out to be a classmate from my university days, Allison Rutland. She was a year ahead of me and it was obvious to me that she had the interest and drive to pursue her dream. Finding out how she then went to Sheridan, to a studio in Toronto, to Europe and finally to Pixar was fascinating and likely hit home more closely for me than for most of the audience. Even though my journey is about 10 years behind her, I was thrilled to see her success and to learn techniques in character animation which clarified concepts that I was just learning at school a year ago. Sure, she's worked on some very successful films in her career, but she told us she's struggled for success  just like the rest of us do.
Allison Rutland (Photo Credit: Grayden Laing / Canadian Animation Blog)
Solo films don't have to be short.
On the second night of TAAFI, we screened a solo independent feature film by Nick DiLiberto called "Nova Seed". The filmmaker studied at Sheridan College and, in his time there, the industry was shifting from film to digital. His first job was at BioWare in Edmonton, then later moved to their studio in Japan, inspired by his first viewing of "Akira" when he was 5. He got married and started a family while working ithere and convinced his wife that he wanted to make a feature film by himself. He got her permission, but had to promise that if it didn't work out, they'd never speak of it again.
He set himself a production schedule after he had laid out his story and boarded it. Every day, he would finish a shot: in the morning were roughs, afternoons for cleanup and evenings were scanning and colouring. His planning was set up so that he did longer shots with less detail first (so that he had time to build-up familiarity with drawing the character on model) and would not need to redo any of his work. If it was an exceptionally lengthy shot, he'd spread it out over two days but otherwise this was the routine for animating approximately 60,00 drawings within his four-year schedule.
Nick also did most of the voices of the characters and even did the sound effects vocally, which suited the charm of the film's look.
It's an impressive feat to have accomplished and luckily he contacted his Sheridan mentor, Ricardo Curtis who is now president of House of Cool, because Nick's intention was to release Nova Seed into the wild via YouTube, which would not have allowed for much return on all his hard work. Ricardo persuaded Nick to partner with his studio to seek a distributorship and likely some festival exposure as well.
Nick impresses me to no end for his drive and I wish him well as he is ready to start his second film!
Poster for Nova Seed (Photo Credit: Gorgon Pictures)
Studios are not looking to turn you away.
I actually heard this directly from a studio development head at an event earlier in the week in regards to pitching ideas. They want the person in front of them to have a great idea that can be developed and to be someone with whom they want to develop a working relationship going forward far into the future. If that's the case, it benefits everybody and the execs get to go home 😛
My experiences in the job fair seem to resemble that. Other years, I had the impression that recruiters were looking for reasons to dismiss jobhunters – long line-ups when there were numerous jobs, for only a single individual's question (or no questions at all);not accepting resumes on site but directing the applicant to a link on a website; requesting that you come back when you'd finished school and not while you were currently studying. This might have had something to do with my mindset at that time, but all of it was a lot more intimidating than I felt it should be.
This year at TAAFI, the reps seemed much more engaging than I remembered. The job fair was spread over two days instead of one, which would be why I didn't see much of a line up to speak to anybody. A lot of the studios were quick to make suggestions of what they need from us, how to follow-up and make mention of things we'd talked about at the booth, reminding us to follow-up by email even if they received a hard copy in person and, in a couple of cases, recommending a chat with another studio that might be more suited for the background of the job seeker.
Overall, I felt much more confident in my chances, having made a personal connection with most of the studios in attendance.
Animators are HUGE nerds 😛
At the Nelvana Bouncing Ball, not only were there lots of goodies, a ticket bar, a solid DJ and a great space to circulate and chat, there was a live band, The Cybertronic Spree. The enthusiasm in the room spiked when several man-sized robots and a gentleman with a yellow construction hat took the stage and opened with the song that best describes them, the theme from Transformers. They proceeded to play David Hasselhoff's True Survivor from last year's crowdfunded hit, Kung Fury, which was also a tribute to the eighties. I also caught the theme from The Raccoons, and a few other 80s hits from various films. I found out I'd missed them playing the theme from Nelvana's Droids. Animators were dancing their hearts out during the set, buying the band's merchandise and taking selfies of band members when they left the stage. Outside of a ComicCon, where else would you find reactions like that?
Especially at an event with no children…
The Cybertronic Spree (Photo Credit: The Cybertronic Spree / YouTube)
DRAWING IS STILL IMPORTANT!
I helped support the Kickstarter campaign of Samantha Youssef, an animator with a passion for life drawing. I have had several different methods of life drawing taught to me over the span of my education and managed to get some decent results, but did not necessarily get excited about it. It turns out that Sam believes that life drawing is the key to making animated characters, ALL animated characters, whether traditional, digital, 3D  or stop motion, come alive and has created a business around teaching her philosphy and technqiues at studios. At the last workshop of TAAFI, she did a live demonstration of her techniques with a model and, for once, I had a firm idea of what the line of action (or Main Line, which is a term more accurate to her usage) does in animation, beyond the pose of a single drawing. It's actually the first thing she animates before she builds up the character!
Consider my mind blown 🙂
Movement & Form: The Youssef Drawing Syllabus (Photo Credit: Samantha Youssef)