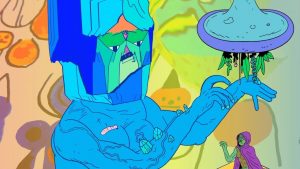 A new video from Chad VanGaalen is always a cause for celebration, and today, we celebrate!
There's things to read about this amazing musician/animator over here.
But basically: he's from Calgary, he's made a bunch of records, and they're awesome, and he's also made a bunch of equally awesome animated music videos. Plus a big ole short film, TARBOZ, also awesome.
Here's Host Body.