2018 is in full force, and there's been a lot going on. Here's a little sampler.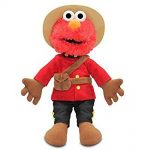 -Nelvana signed a big ole deal for the exclusive Canadian broadcast rights to Sesame Street. Read about it here.
Here's what I find interesting about this. It's Nelvana, and not Corus, that made the deal. Nelvana isn't a broadcaster, but Corus is. So why would Nelvana take the broadcast rights? There's a ton I could speculate on, like maybe Nelvana itself if going to start pushing their content online under the Nelvana brand? They have a ton of stuff just sitting on shelves, and Sesame Street content could be a great anchor to bring in viewers. The article discusses the licensing rights as well, so I'm guessing that's the real guts of the deal. Nelvana is good at that part. But I wonder if it also means they can get more Sesame Street content onto their channels this way? Nelvana has an allocation of sorts in terms of content they can park on Corus channels, would the Sesame Street content fall under that arrangement?
I don't know. So I've emailed Nelvana. I'll let you know what they say.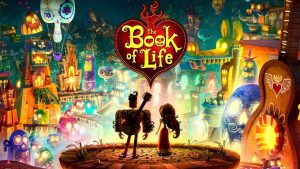 -Reel FX is expanding its presence in Montreal. This isn't unexpected. 400 jobs from the company that brought you the Book of Life. Montreal is quickly becoming the place to go for feature animation in Canada. Thank you provincial investment in the games industry 10 years ago. Here's the CBC article.
-More Nelvana news. A few weeks ago they announced an interesting deal with WeKids and ToonBoom to launch an animation incubator in China called China Tales Incubator. It sounds really cool, along similar lines to what we were doing at Startoon over the last few years. How about a Canadian version? Animation Magazine has the story here.
-Chinese Canadian and Sheridan grad, Domee Shi, is the first woman to direct a short at Pixar. The Verge talks to her here.
And here's the trailer to her film, Bao.
-And Variety named their 10 animators to watch in 2018. Lots of women on the list, including the previously mentioned Domee Shi, and fellow Sheridan grad Ami Thompson. Here's the list.
And for fun, here's Ami's Sheridan gradfilm from a few years back, Basilisk. So effing good.

Basilisk by Ami Thompson from Ami Thompson on Vimeo.
There's a few other big things to talk about. I'll get to them soon, I promise.