I'm really looking forward to this:
The Story of Pixar's UP with Ronnie del Carmen

"Where do you get your ideas?" is an often asked question that Ronnie del Carmen, story supervisor for Up, will answer on behalf of Pete Docter and his fellow Pixar storytellers. Ronnie will discuss the process of telling the story of Disney•Pixar's Up through story reels, images of the team's excursion into the wilds of Venezuela, and extensive studies of characteristics and behaviors of dogs and oversized birds, among other things! In addition, he will also profile "the life and times" of story artists in feature animation at Pixar as they strive to make the best movie they possibly can. As a bonus, Ronnie will also share a special sneak-preview screening of a bonus short film slated to release with the Up DVD in this fall.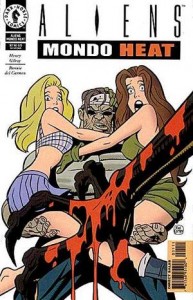 Not because it's Pixar, not because it's Up, but because it's Ronnie Del Carmen.  I'm a huge fan.  Ronnie started out as a board artist on the original Batman animated series in Bruce Timm's original crew.  He picked up a lot from Timm and  drew a really great Alien comic for Dark Horse, starring Herc Mondo, an abrasive mercenary.  I still have a copy somewhere.  Then, somewhere along the way, Ronnie went from great to amazing.  He picked up a Miyazaki vibe that he incorporated into his own work and began making art, real art.  There are other influences at work that I'm dropping the ball on, Miyazaki is an easy reference to make.  I'm trying to remember the name of two illustrators right now, off th top of my head, one french, one japanese, and I'm coming up short.  Apologies.  But Ronnie's work is all his own, make no mistake about that.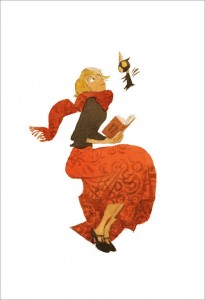 I want to meet him.  I'll be a goofy fan, it's what happens when I meet people whose work I really admire, artists mainly.  It happened when I met Mike Allred many years ago, it happened when I met Dave Cooper (Dave doesn't know that).  It's going to happen again this week.
m